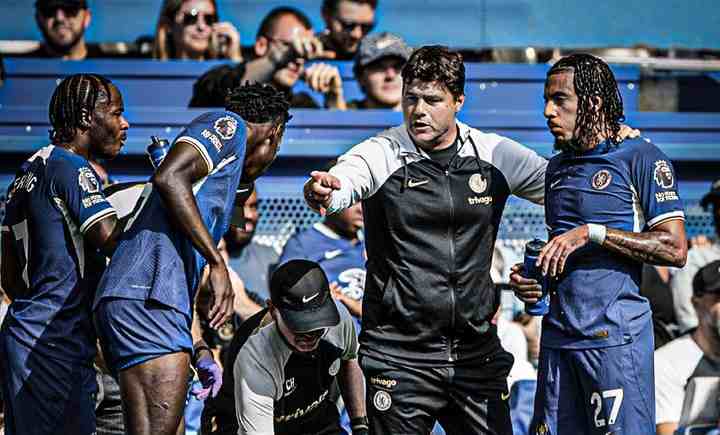 Below are the top 10 players owned by their xG through the opening weeks of the Premier League campaign. Chelsea and Wolves dominate the list.
1] Nicolas Jackson (Chelsea) – 2.8
Expected goals: 3.8
Actual goals: 1
A lot of money have been spent and Jackson is the closest thing Chelsea have to a goalscorer. Which looks like being a problem for a few months. A Chelsea star finished last campaign at the top of this list.
2] Enzo Fernández (Chelsea) – 1.7
Expected goals: 1.7
Actual goals: 0
A missed penalty against West Ham United was poor already but two shots on target from 12 attempted suggests you don't get much for £100m-plus these days.
3] Ollie Watkins (Aston Villa) – 1.6
Expected goals: 2.6
Actual goals: 1
A Premier League goal finally came against Chelsea.
4] Marcus Rashford (Manchester Utd) – 1.5
Expected goals: 2.5
Actual goals: 1
Nobody on this list has taken more shots than Rashford's 26. Hitting the target with only 23% of your shots is very poor.
5] Neal Maupay (Brentford) – 1.4
Expected goals: 1.4
Actual goals: 0
6] Eberechi Eze (Crystal Palace) – 1.3
Expected goals: 2.3
Actual goals: 1
He has taken 26 shots. Which is a lot for a non-striker.
7] Philip Billing (Bournemouth) – 1.2
Expected goals: 1.2
Actual goals: 0
He has only one shot on target from 12 attempts.
8] Mario Lemina (Wolves) – 1.0
Expected goals: 1
Actual goals: 0
9] Fábio Silva (Wolves) -1.0
Expected goals: 1
Actual goals: 0
10] Ansu Fati (Brighton) – 1.0
Expected goals: 1
Actual goals: 0