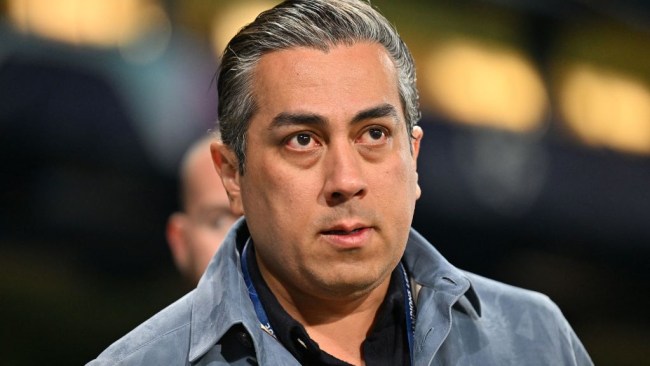 The reason why Chelsea co-owner Behdad Eghbali visits the players' dressing room after every matchday has been revealed.
Eghbali, in charge of the West London team alongside Todd Boehly, has entered the dressing room at every game he has attended this campaign – including after the 1-0 home defeat to Aston Villa on Sunday afternoon – which is frowned upon by many fans.
After the loss to Villa, Eghbali was confronted by some Chelsea fans and the co-owner was seen running away and jumping into the back of a black car.
Eghbali and Boehly are under huge pressure given Chelsea's downward trajectory since they took over from Roman Abramovich last year.
The West Londoners are struggling both on and off the pitch despite the club spending over £1bn on transfers under their American owners.
Boehly was criticised for addressing the team after last season's defeat to Brighton, where he labelled the players 'embarrassing'.
But according to The Telegraph, the reason Eghbali keeps visiting the players' dressing room is not to give any speeches.
Instead, they claim Eghbali makes the trip to 'shake hands' with players and coaching staff and to 'wish individuals well' after matches.
They also claim that Eghbali regularly enters the office of Chelsea manager Mauricio Pochettino.
Pochettino, speaking after the defeat to Villa, told Chelsea's hierarchy to 'give him time' despite the Blues' poor start under the Argentine, with the club having won just one of their opening six Premier League matches.