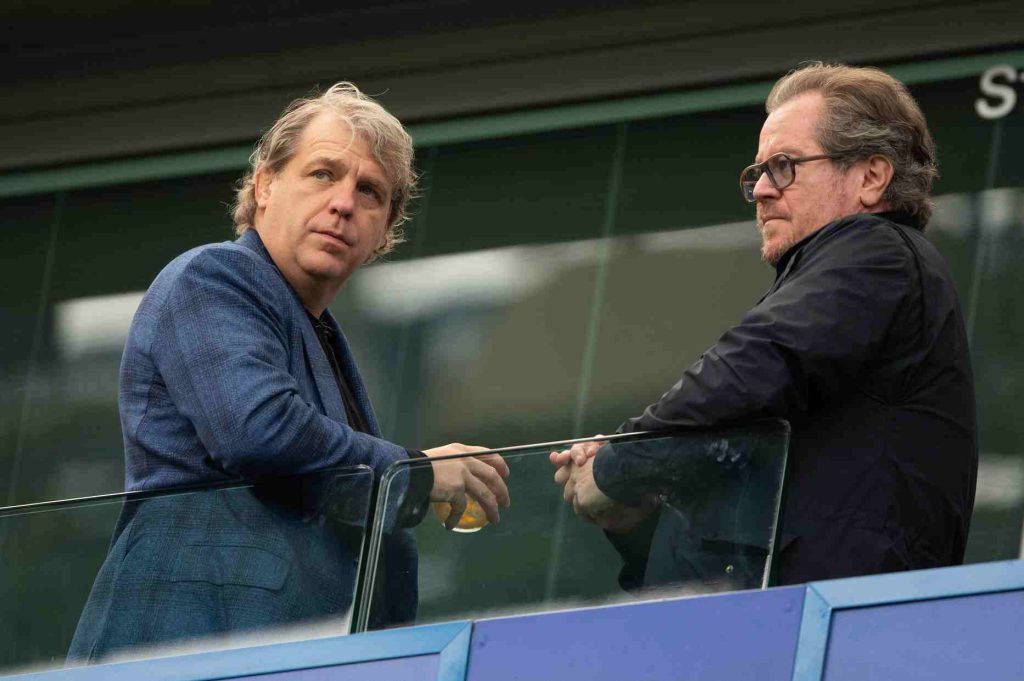 Todd Boehly laid into Chelsea's squad after their defeat to Brighton on Saturday as he labelled their season 'embarrassing', according to reports.
The Blues were totally outplayed by Brighton as they slipped to a 2-1 loss, their third successive defeat since Frank Lampard was placed in caretaker charge until the end of the campaign.




Some home supporters made their feelings clear as they were seen shouting down to Boehly in the directors' box at the final whistle.
Boehly was also unhappy, and decided to go to the dressing room to address the players along with co-owner Behdad Eghbali and Hansjorg Wyss.




After waiting for Lampard to finish his post-match speech, Boehly took centre stage and told the team their displays had been 'embarrassing' while also reminding them that he had spent £600m to build a winning team and they had not lived up to expectations, according to The Telegraph.
In Boehly's first year at the club, Chelsea have signed Enzo Fernandez, Mykhailo Mudryk and Wesley Fofana but there has been little benefit with the club finding themselves 35 points behind leaders Arsenal.
The report claims Boehly also attempted to lift spirits by stressing that Chelsea have a huge game on Tuesday when they face Real Madrid in the second leg of their Champions League quarter-final tie, and that they must do all they can to produce a comeback to get the fans back on board.
Chelsea lost the first leg 2-0 last week and had Ben Chilwell sent off, leaving themselves with a mountain to climb in the return fixture.

Boehly was very optimistic in the build-up to that game, saying Chelsea would win 3-0, but his prediction proved to be wide of the mark.
Fans hit out at the American owner after the Bernabeu defeat, claiming his prediction was just the latest example of him not knowing what he is doing.
But his dressing room talk ahead of the return leg suggests he is aware that the club's high standards have not been met this year, and is desperate to turn things around.