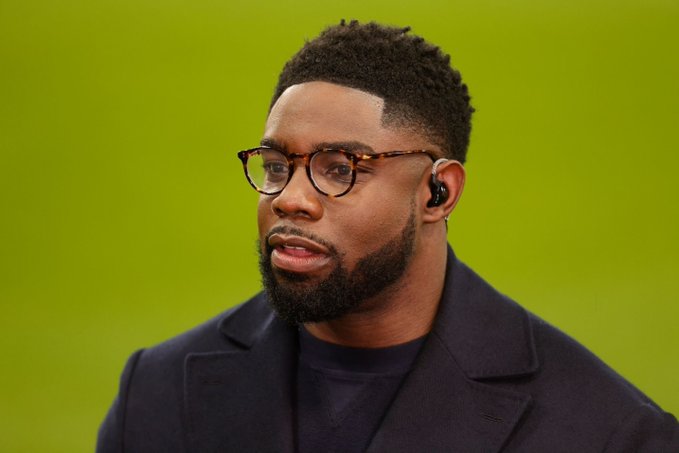 According to Micah Richards, Liverpool has a higher likelihood of clinching the 2023-24 Premier League title compared to Arsenal.
Liverpool currently holds the second position in the league table with 27 points from 12 games, trailing leaders Manchester City by just one point. The Reds share the same point total with Arsenal but edge ahead on goal difference (17 to 16).
Both Liverpool and Arsenal have won eight games, drawn three, and suffered a single loss each.
Notably, these losses were influenced by contentious VAR decisions, with Liverpool facing challenges against Tottenham Hotspur and Arsenal experiencing setbacks against Newcastle United.
Richards gave his verdict on The Rest Is Football podcast, saying: "I would say Liverpool. Just because Salah and by all accounts Van Dijk had a really good game today."
Alan Shearer agreed with the former Man City player, adding: "He did have a good game. He looked back to his best, he read the game very well. And they are always going to score goals Liverpool, with the talent they have up top."
Last season, Mikel Arteta's team posed the strongest challenge to Manchester City, securing a second-place finish with 84 points, trailing the Cityzens by five points.
Despite this, the current campaign has seen the Reds make a promising start, building on their recent successful track record, including triumphing over City to claim the 2019-20 Premier League title.
Following a thrilling 4-4 draw against Chelsea at Stamford Bridge on Sunday, Manchester City manager Pep Guardiola referenced both Arsenal and Liverpool in defense of his team's performance.
Despite taking the lead three times in the high-stakes clash, City couldn't maintain their advantage, with goals from Thiago Silva, Raheem Sterling, Nicolas Jackson, and Cole Palmer.
While Chelsea has faced challenges against smaller teams, their performances against top-tier opponents have been commendable, securing draws against both the Reds (1-1) and the Gunners (2-2) earlier in the season.
Guardiola said: "They are so dangerous, they are a really good team. Liverpool could not win, Arsenal… they were much, much better than Arsenal and then at the end Arsenal draw.
"It's Chelsea away and the people believe so I'm not going to say what Chelsea have done to do what they are right now as a team. It's getting better, the teams they play they good. They have physicality, they have talent, they have speed, they have bench, they have a lot of things."