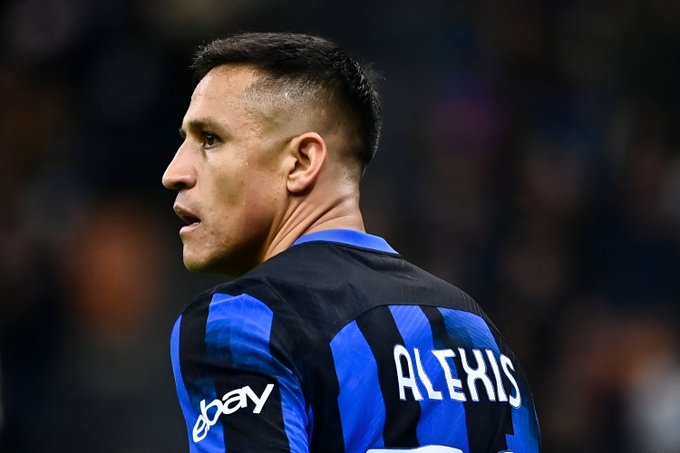 Ex-Arsenal standout Alexis Sanchez has opted for Ronaldo Nazario over Lionel Messi and Cristiano Ronaldo, declaring him the greatest footballer of all time.
Despite having the opportunity to play alongside Messi during their time at Barcelona, the Chilean international chose the Brazilian legend.
Sanchez and Messi shared the field 117 times, achieving a combined 24 goal contributions. Their collaboration led to securing the La Liga title in the 2011-12 season, along with other accolades.
While Sanchez never shared the pitch with Cristiano Ronaldo as a teammate, he faced off against the former Manchester United star 17 times.
Addressing the GOAT debate, Sanchez said (via MD Futbol): "Ronaldo, the Phenomenon for me, is the world number one. I have played with many strong players, I have seen Messi and Ronaldo up close, but he is something else.
"When he made that fake and went at a mile an hour, it was incredible, a beautiful thing to see in football."
Throughout his professional journey, Ronaldo Nazario made 455 appearances for senior teams in club football, amassing an impressive record of 289 goals and 76 assists.
His achievements include winning La Liga and the Ballon d'Or twice each, along with various other honors.
On the international stage, the Brazilian icon represented his country in 99 matches, showcasing his scoring prowess with 62 goals. Notably, Ronaldo Nazario secured two World Cup titles in 1994 and 2002.
Adding his perspective to the ongoing GOAT (Greatest of All Time) debate, West Ham's center-back, Angelo Ogbonna, expressed his preference for Ronaldo Nazario over Lionel Messi and Cristiano Ronaldo in a recent interview with the club's media team.
While Lionel Messi recently claimed his eighth Ballon d'Or trophy after guiding Argentina to World Cup success in 2022, Cristiano Ronaldo continues to display his goal-scoring prowess in the Saudi Pro League following a highly successful career in European football.
Snubbing both players, Ogbonna said when asked about the best footballer: "Yes, we live in a world with Lionel Messi and Cristiano Ronaldo, who have dominated football, but for my generation, the best player has to be the original Ronaldo. R9. Ronaldo O Fenomeno."
Messi has secured the La Liga title on ten occasions, claimed the UEFA Champions League trophy three times, and earned two Ligue 1 championships, among various other accolades.
In contrast, Cristiano Ronaldo boasts a record of five Champions League victories, three Premier League titles, and dual triumphs in both La Liga and Serie A.