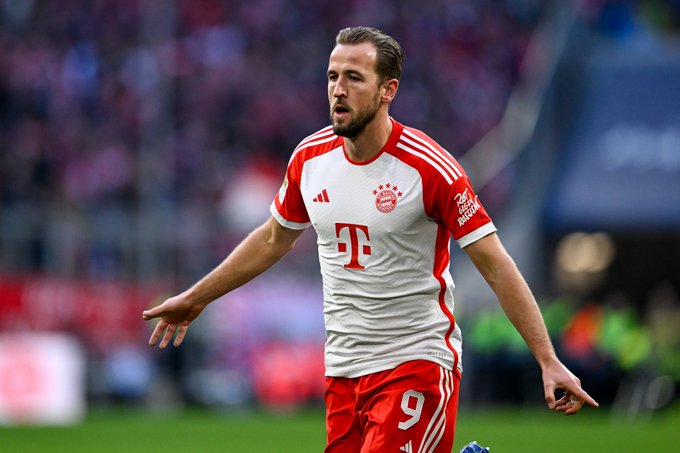 Harry Kane has identified the player he would have most desired as a teammate throughout his professional career.
The 30-year-old captain of England recently joined Bayern Munich, where he now shares the field with some of Germany's top football stars, including Manuel Neuer, Joshua Kimmich, Alphonso Davies, Thomas Muller, and Jamal Musiala.
During his time at Tottenham, Kane frequently played alongside notable players such as Son Heung-min, Christian Eriksen, Kyle Walker, and Dele Alli. Additionally, he briefly shared the pitch with Gareth Bale.
While representing the Three Lions in international matches, Kane has had the opportunity to play alongside Wayne Rooney, Jude Bellingham, and Raheem Sterling.
Considering the array of talented teammates he has had, it's safe to say that Kane would find it challenging to pick his best companion on the field.
While peaking to ESPN, Kane gave the name of none other than Inter Miami's Lionel Messi.
He explained: "I'd love to play with Messi. One of the greatest players to ever play our game. "I'm sure he'd be able to give me a few assists!"
While Kane may have selected Messi over Cristiano Ronaldo when considering potential teammates, in a separate interview with ESPN, he disclosed that both players served as his inspiration and motivation to ascend as one of the premier strikers in world football.
"I think of what they've done, they are as good in their 30s as they were in their 20s.
"Me just turning 30 now, it obviously gives me excitement to know if I keep my body in good shape, and I keep my mentality right, I could be playing at the highest level for as long as I want to do it.
"Those players have set the bar – those and a few others as well. It just motivates me and tells me that it's possible [to keep playing].
"It is great watching those players still performing, two of the greatest players ever to play our game."