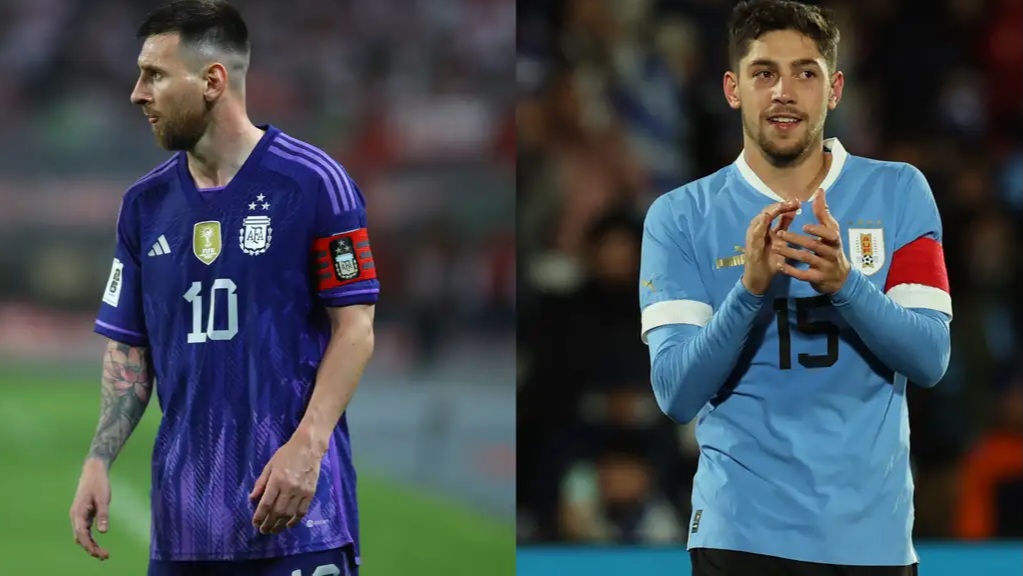 Real Madrid midfielder Federico Valverde gave a brilliant answer when asked how he intends to try and stop Lionel Messi.
Although he only became a regular in the Real team during Messi's final years at Barca, the duo did engage in a number of on-pitch battles in El Clasico – and while Messi was at PSG.
They have done so at international level, too, with Valverde's Uruguay facing Messi's Argentina during South American qualifiers and at the Copa America.
The pair have plenty of respect for each other – showcased when Valverde performed his on-pitch iconic celebration in a match in Saudi Arabia last year, holding his shirt aloft to the fans.
The Uruguayan star was not in the Real squad on that night in 2017, but would cement his place in the first team in the years to come – and stopping Messi was always on the agenda ahead of every El Clasico match.
Working out how to stop the Argentinian forward, though, is one thing. Actually doing it when the game gets underway is another matter entirely.
And ahead of Uruguay's upcoming World Cup qualifier against Argentina on November 17, Valverde was asked by the media how his team would try to stop Messi in the game.
His answer? "I don't know how to do it. "I could never stop him. We had many Clasicos, and Casemiro was always a good weapon against Messi. Although not always.
"You have to respect him because he is one of the best players in the world."
Messi will play for Argentina for the first time since winning his eighth Ballon d'Or in Paris last month.
When asked if that achievement makes him the football GOAT, he said: "As I always said, I do not know if I am the best player in history or not.
"If I am one of the best, then this is a wonderful thing."