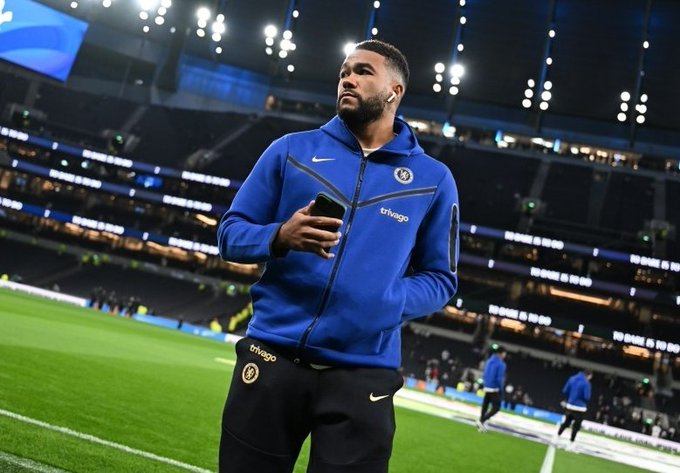 Reports indicate that Reece James is fully concentrated on aiding Chelsea in their bid to re-emerge as contenders for the Premier League title, despite attracting interest from Manchester City and Real Madrid.
Having committed to a six-year contract in 2022 and being appointed as Chelsea captain this summer by the new manager Mauricio Pochettino.
The 23-year-old right-back is widely recognized as one of the best players in the world in his position.
While Manchester City has long admired James' development and is aware of the impending need to replace the 33-year-old Kyle Walker.
But there is no indication that the Premier League champions are actively pursuing a deal for the Chelsea skipper at the moment.
On the other hand, sources have confirmed that Real Madrid is actively interested in securing James.
Carlo Ancelotti's side is in search of a younger right-back to succeed the 31-year-old Dani Carvajal, and the Chelsea star is among Madrid's preferred choices for the position.
Despite the interest from these two prominent teams, James is reportedly fully committed to the Chelsea project and is not considering the possibility of leaving. A move to a direct Premier League rival, such as City, has been unequivocally ruled out by James.
Furthermore, relocating overseas is not on the agenda for the home-grown fan favorite until much later in the future, as his current aspirations revolve around achieving success with Chelsea.
James harbors dreams of leading Chelsea to trophies, particularly as captain, and is eager to regain his best form after a challenging 12 months marked by injuries.
Despite managing only 16 Premier League appearances last season and suffering a hamstring problem in the first game of the current campaign, which kept him sidelined for over two months, James has recently started each of Chelsea's last two games, playing a crucial role in turning the team's fortunes around.
With James in the starting lineup, Chelsea secured a 4-1 victory over Tottenham Hotspur before managing a dramatic 4-4 draw with City over the weekend.
The 23-year-old is now focused on building on this positive form and leading his club back towards the top of the league standings.