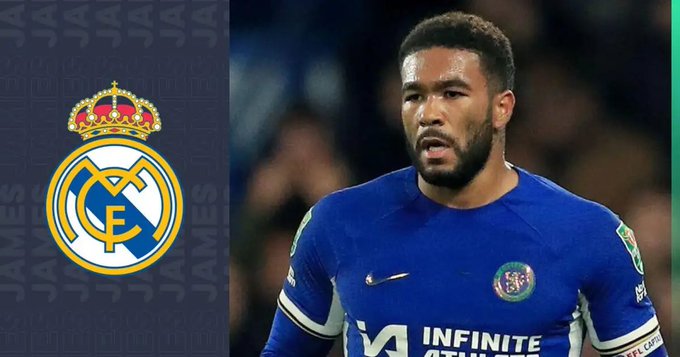 Mauricio Pochettino, Todd Boehly, and the Chelsea board are aligned in their belief that Reece James is a crucial player and they oppose any notion of selling him to Real Madrid, despite the club's interest in acquiring him, as reported.
Reece James, the Chelsea captain, has long been associated with a potential move to the Spanish capital, especially with Real Madrid's manager, Carlo Ancelotti, eyeing him as the successor to Dani Carvajal.
Real Madrid's scouts were reportedly impressed by James' performances during the Champions League quarter-final clash between the two clubs in April 2022.
Despite James extending his contract with Chelsea until 2028, earlier reports from Spanish outlet Sport suggested that Real Madrid remained keen on enticing the English international right-back.
However, the latest reports indicate that Chelsea stands firm in refusing any sale, with the entire club unanimously agreeing on James' integral role in Pochettino's project.
Chelsea firmly believes in the 23-year-old's potential, considering his background in the club's academy, and they are convinced he can further improve beyond his current level.
Moreover, it's been highlighted that Chelsea perceives James' injury setbacks as unfortunate, and his English nationality is deemed a crucial factor in their determination to retain him.
James endured a significant portion of the 2023-24 season on the sidelines due to a hamstring injury sustained on the season's opening day. However, he marked his comeback in the 2-2 draw against Arsenal on October 21, playing the final six minutes.
He also made a 23-minute appearance in Chelsea's recent Premier League fixture, a 2-0 loss to Brentford, and commenced the 2-0 Carabao Cup victory against Blackburn, clocking 61 minutes on the field.
Chelsea travel to Tottenham on Monday and asked if James was ready to play for the full game, Pochettino said: 'I don't know. We'll see. We'll see if he's available. It was good for him to start a game after a few months, he's a very important player.'