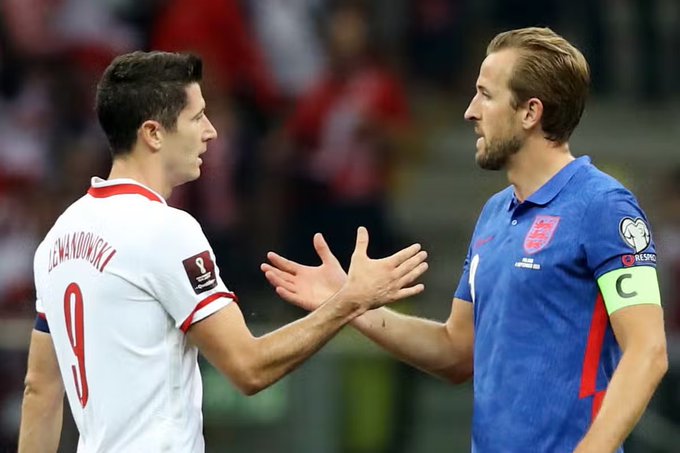 Sources within Bayern Munich have officially confirmed the sentiments of players at the club regarding the comparison between Harry Kane and Robert Lewandowski.
Kane, who completed a €100 million transfer from his childhood club Tottenham Hotspur to the Bundesliga giants over the summer, has made an impressive start in Germany.
The 30-year-old has scored 17 goals in 11 domestic games and an additional four in four Champions League matches.
After just three months with the club, Kane has become a significant and influential presence both on and off the pitch.
The German press has dubbed him 'King Kane,' and according to The Athletic, his teammates are deeply impressed by his combination of self-confidence and genuine humility.
Earlier this month, prominent figures at Bayern Munich, including Thomas Muller and Jamal Musiala, showered praise on the England captain.
Muller said: "We're so pleased we have him in the team. "It's just the experience. The moves and actions he's made over his career weren't left behind in England. He's shown that with the utmost brilliance since he's worn red and white."
While Musiala added: "I expected high [standards] but not as high as he's delivered so far, it's even easier to play with him than I thought.
"I feel very comfortable with Harry, he plays amazing passes. I can run in behind and he'll find me."
This stands in sharp contrast to ex-striker Lewandowski, who left Bayern for Barcelona in 2022.
During his eight-year tenure at the Allianz Arena, Lewandowski secured eight Bundesliga titles and won the Champions League. However, his departure took many by surprise.
Reports suggest that the attitude of the Poland international did not sit well with his teammates. It is believed that Lewandowski prioritized his personal goal record over the interests of the team.
A source said: "But you always got the sense he's [Lewandowski] doing it for himself, not the club. For Kane, it's all about the team winning. He's the perfect role model for everyone else with that kind of attitude."
Lewandowski faced recent criticism for seemingly 'ignoring' 16-year-old Lamine Yamal during a 2-1 victory over Alaves. He has since asserted that it was entirely unintentional.
The trust in Kane goes beyond the pitch and extends to Bayern manager Thomas Tuchel. Despite not being the most vocal, Kane is among the select few Bayern players whom Tuchel regularly consults about tactics.
A source added: "He doesn't talk that much but when he does, people listen."