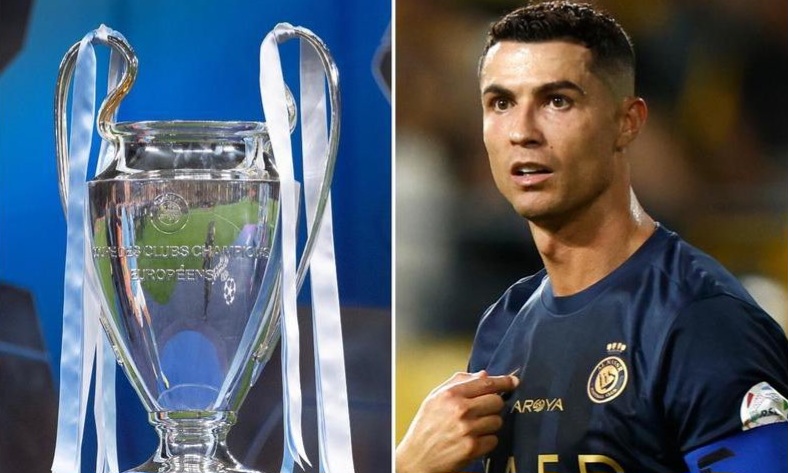 Reports from Saudi Arabia suggest that UEFA is contemplating extending an invitation to Cristiano Ronaldo's Al Nassr for the upcoming Champions League season.
In a recent match, Ronaldo showcased his prowess by scoring his 13th goal in the Saudi Pro League, helping Al Nassr secure a 3-1 victory over Al Wehda and narrowing the gap to just four points behind league leaders Al Hilal.
Despite Ronaldo's stellar performances this season, they have largely gone unnoticed by the European audience. However, this could change soon.
According to information from Saudi journalist AlHarbi44, formerly on Twitter, UEFA is actively considering the inclusion of Al Nassr in the 2024/2025 edition of the Champions League.
The rationale behind this potential invitation lies in Al Nassr being regarded as one of the "three most famous clubs in the world," enjoying significant popularity among European fans.
Given Ronaldo's unparalleled success in the Champions League, being a five-time Ballon d'Or winner and the first player to achieve five victories in the competition, he welcomes the prospect of Al Nassr participating in the tournament.
Ronaldo boasts an impressive record in European competitions, having clinched the title of Champions League top scorer seven times.
His tally of 140 goals in the tournament, coupled with remarkable feats such as scoring in three finals and finding the net in 11 consecutive Champions League games, further solidifies his status as a legendary performer in the competition.
Notably, the structure of the Champions League will undergo a change in the upcoming season, with the elimination of the group stage.
Instead, 36 teams will compete in a single comprehensive league table. The top eight teams in the final standings will directly advance to the round of 16, while teams positioned ninth to 24th will enter a playoff for the remaining eight spots in the round of 16.
Teams ranked 25th to 36th will be eliminated from European competition.