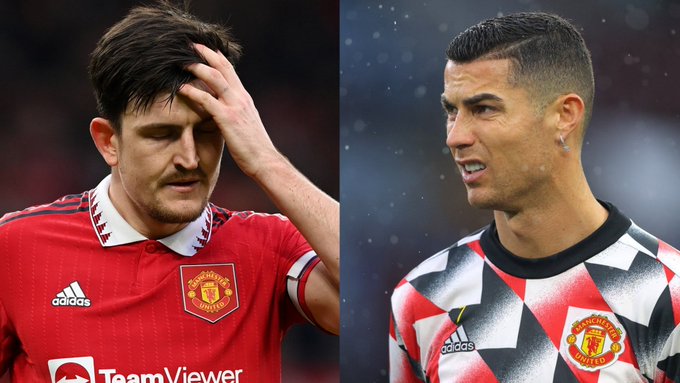 Cristiano Ronaldo had a request to replace Harry Maguire as Manchester United captain rebuffed during his time at Old Trafford, according to reports.
The Red Devils ended up terminating Ronaldo's contract in November after he took aim at the club's hierarchy and Erik ten Hag in the interview with Piers Morgan.




Ronaldo also slammed United's decision to replace Solskjaer with Ralf Rangnick last campaign, claiming that the German is 'not even a coach'.
United's poor form continued under Rangnick in the second half of last season, while Ten Hag sensed a fractured dressing room when he arrived at the club last summer.
'There was no spirit,' Ten Hag said in December. 'I saw no team dynamic in the squad.'
And it appears United's lack of spirit in the dressing room involved the senior members of the team as ESPN claim that Ronaldo had demanded to become the club's skipper after Rangnick replaced Solskjaer as interim manager.
But, the report claims that Rangnick denied Ronaldo's request and allowed Maguire to keep the armband at Old Trafford.
Maguire, meanwhile, has gone through his own tough time at Manchester United this campaign.




The 30-year-old has fallen down the pecking order with Ten Hag preferring Varane and Lisandro Martinez as his preferred centre-back duo.
According to ESPN, the Red Devils' coaching staff have concerns over Maguire's tendency to rush out of position in order to win tackles and 'a perceived lack of mobility'.
'I want to play every game for my club and my country,' Maguire said last week. 'I feel like I'm good enough to play at a high level and I've proven that over the last five, six years now.
'I understand that the lads who are playing at Manchester United are playing well and I've got some high competition in terms of some amazing centre halves at the club. It is good for the club and we push each other.'