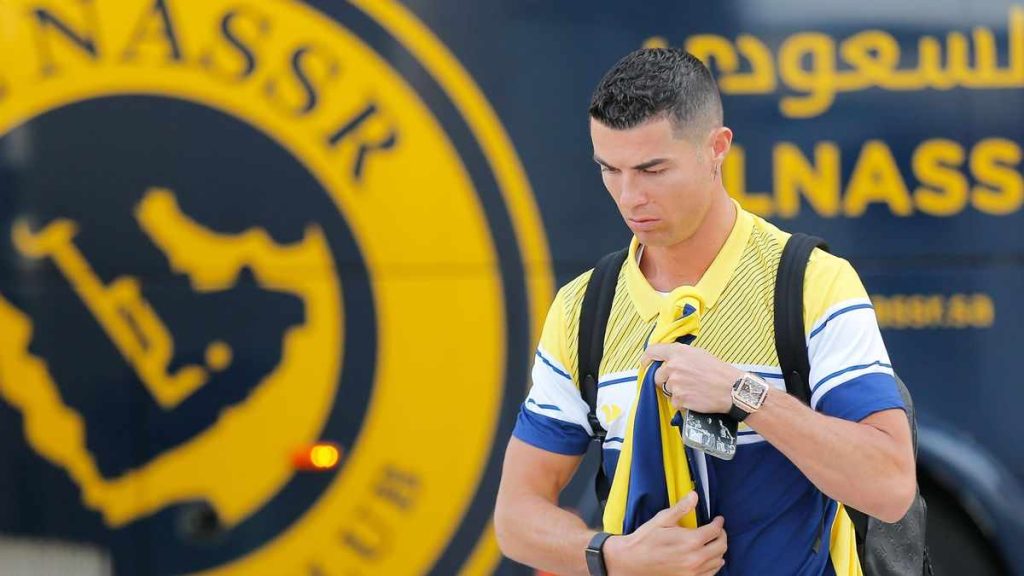 Cristiano Ronaldo is yet to have any major impact since joining Al-Nassr, and his arrival in Saudi Arabia might be hindering the team in some ways, according to teammate Luis Gustavo.
Ronaldo scored his first goal for Al-Nassr in his third appearance on Friday as Rudi Garcia's team earned a 2-2 draw against Al-Fateh. But a last-minute penalty is all the club have to show for their £172m-a-year star so far.




The 38-year-old moved to Al-Nassr in January and, after being made to wait due to a ban hanging over his head, he made a goalless debut in a win over Ettifaq.
Ronaldo got off the mark on Friday as his penalty earned a point, but he has not made the start many expected. Former Bayern midfielder Gustavo says that is partly because his presence has led to Al-Nassr's opponents stepping up their game to try and claim a scalp.
He told RT Arabic : "Certainly, the presence of Cristiano makes it difficult for us, as all teams seek to participate against him in the best possible way, and he gives motivation to everyone."
Nevertheless, former Brazil international Gustavo is firm in his belief that the positives outweigh the negatives with Ronaldo.




"His presence at Al-Nassr gives a great advantage to the group because we learn from him everyday, given the great capabilities he possesses, both technically and physically," he added on the Manchester United legend.
"Cristiano Ronaldo was created for challenges and he always succeeds in them. And everyone here is waiting for what he will present. He has already scored his first goal and he therefore got rid of the pressure."




Ronaldo signed a contract until 2025 with Al-Nassr, which includes his involvement in Saudi Arabia's bid to host the 2030 World Cup. When he moved to the club, He declared full commitment to the new project and said his career in Europe was "over".
But Al-Nassr manager Garcia has since thrown that into doubt by suggesting that he still has one eye on a return to his native continent.
He said of Ronaldo: "He is one of the best players in the world. He will not finish his career at Al-Nassr, he will return to Europe."
Ronaldo turned 38 on Sunday, meaning he will be 40 by the time his contract at the club expires. The Saudi side are hoping he stays for the entirety of his record-breaking contract, which they see as being about more than just football.

"This is more than history in the making," the club statement said upon his arrival. "This is a signing that will not only inspire our club to achieve even greater success but inspire our league, our nation and future generations, boys and girls to be the best version of themselves."