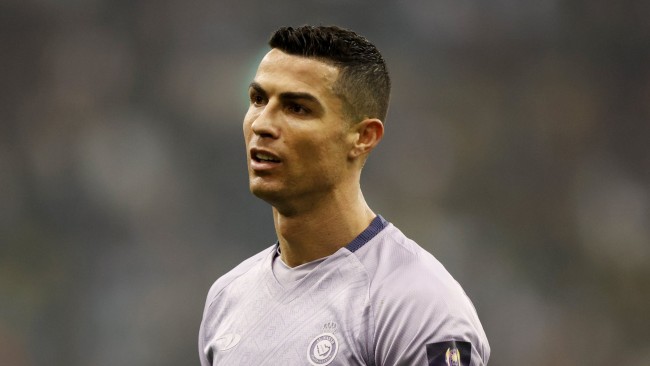 Cristiano Ronaldo has invited four of his ex-Manchester United teammates to meet up for a get-together in Saudi Arabia, according to reports.
The Portuguese star's contract with United was terminated in November after his interview with Piers Morgan in which he blasted the club and manager Erik ten Hag.




Ronaldo ended up signing a £175 million-a-year deal with Saudi Arabian club Al-Nassr, while he was unable to say goodbye to his ex-United teammates as his exit was arranged during the World Cup in Qatar.
According to The Sun, Ronaldo has now reached out to four of his former teammates – Bruno Fernandes, Casemiro, Raphael Varane & Harry Maguire – to arrange a meet-up this summer.
The report claims that Ronaldo has invited them to his new villa which is being built on the outskirts of Portugal & has floated the possibility of watching the Portugal international play for Al-Nassr in Saudi Arabia.
A source at United told the newspaper: 'There are still a few lads here who have nothing but respect for Ronny and were sad how it all ended, because they never got to say a proper goodbye.




'He recently left the player WhatsApp groups but promised to keep in touch with a few and has invited them to his new place in Lisbon and to Saudi to watch him play.
'Harry Maguire, Bruno Fernandes, Casemiro and Raphael Varane are all mates.'

Meanwhile, Al-Nassr's head coach Rudi Garcia has suggested that Ronaldo will not end his career in Saudi Arabia and will still play for a European club.
'Cristiano Ronaldo is a positive addition, as he helps to disperse defenders,' said Garcia.
'He is one of the best players in the world. He will not finish his career at Al-Nassr, he will return to Europe.'