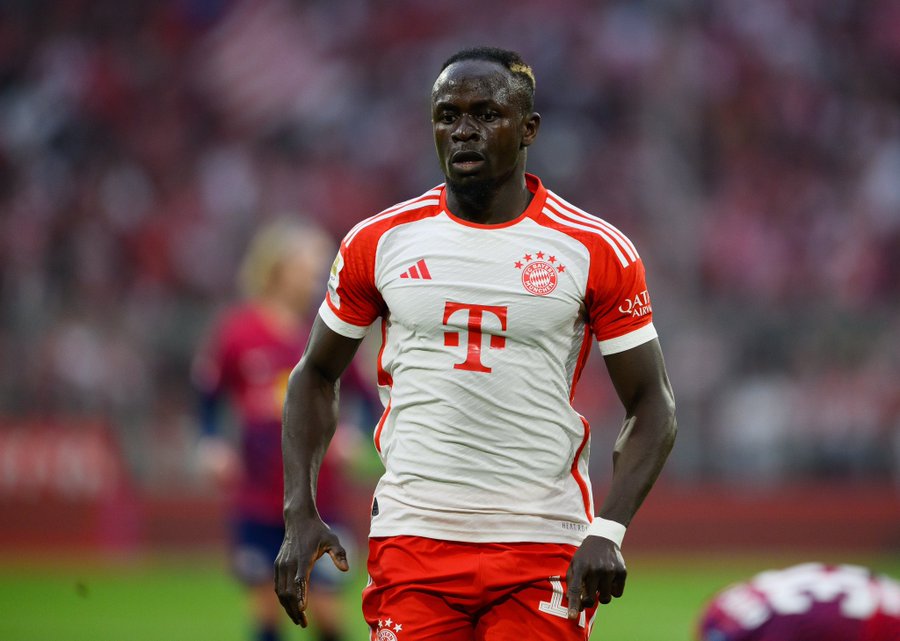 Sadio Mane expects to remain at Bayern Munich this summer after his bust-up with Leroy Sane last campaign.
The former Liverpool star was suspended and fined €500,000 (£442,000) by Bayern after he punched Sane after the team's defeat to Man City in the UEFA Champions League in April.




Mane struggled to make an impact in his first year at Bayern and the altercation with Sane fuelled speculation that the Bundesliga giants would sell the 31-year-old this summer.
But Mane has played down the severity of his exchange with Sane and claims he is intent on remaining at Bayern Munich.

'This kind of thing can happen. It happened. We were able to solve this small problem,' Mane told Senegalese television station 2sTV when asked about his bust-up with Sane.
'Sometimes it's good to solve problems, but maybe not in this way. It's behind us now. We'll try to fight together to help the club achieve its goals next season.
'I'm on vacation with the family. It was a very complicated season, it happens. It wasn't a surprise, I expected things to be a bit complicated. It's normal.
'I love challenges, and Bayern is a big challenge. It's up to me to do everything to meet this challenge.'




Mane has also been linked with an exit away from Bayern this summer but when asked about his future he said: 'God willing. If everything goes well, I'm going to return to Bayern.'