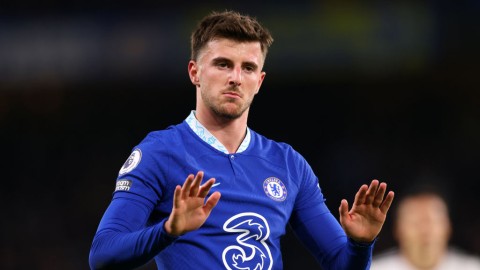 Manchester United have decided to reignite their move for Mason Mount only days after walking away from a deal and will hold new talks with Chelsea, according to reports.
Last week, United made a third and final, take-it-or-leave-it bid worth £50m plus another £5m in add-ons for the England international and threatened to end discussions if it was not accepted.




On Friday, Chelsea rejected the bid & made a counter proposal worth £57m plus £8m in add-ons – a fee that the Red Devils feel is far too much for a player with a year left on his contract.
The west London side offered to hold face-to-face talks with United to try and find a compromise, but it initially appeared that the Carabao Cup winners would follow through on their threat to walk away.

And reports surfaced claiming Man United were moving onto other targets – namely Brighton's Moises Caicedo – though would leave their £55m offer for Mount on the table.
Now The Telegraph claim that the Old Trafford hierarchy have had a change of heart and are willing to return to the negotiating table.
Although they are still adamant they do not want to pay above £55m for the midfielder, they are willing to negotiate over the structure & finer points of the deal.
United and Chelsea bosses will meet this week – either face-to-face or via a video call – to see if they can find common ground and get a deal over the line.




Pre-season for both teams starts next week and there is a feeling from all parties that the situation needs to be resolved before Mount is needed to report back to Cobham.
Chelsea do not want an unhappy player at the club, or to still be haggling over a fee, while Erik ten Hag is keen to bring in the midfielder soon to take part in pre-season and adapt to his philosophy and style.
Despite the impasse, United are hopeful that a deal can be done quickly enough that Mount will not need to report back to pre-season training with Chelsea.