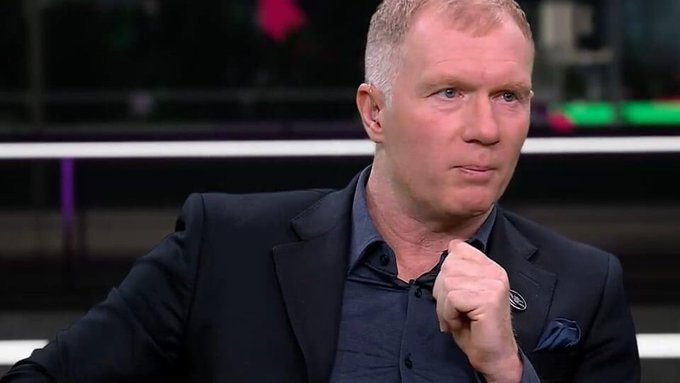 Paul Scholes says Wout Weghorst lacks the level of quality needed to play for Manchester United after their 7-0 defeat to Liverpool on Sunday.
The Netherlands international has scored only once in 14 games since moving to Old Trafford on loan in the January transfer window.




Against Liverpool, Weghorst started in the No.10 role but struggled to have any impact before he was substituted in the 58th minute.
And while Scholes believes Weghorst is popular with his United teammates due to his work rate, he believes the 30-year-old is not at the level to be a long-term solution under Erik ten Hag.
'Weghorst is in the team to be a defender, really,' Scholes told Premier League Productions.
'You're talking about a Manchester United No.10 or a centre-forward, he's in the team to be defensive. He's the one who runs about and rats about and everybody likes playing with him because he does that.




'But quality-wise as well you've got to have a certain level of quality to play for Man United… it's not there.
'Look, I don't want to be too disrespectful. I don't want to be too disrespectful to the team because they've been great, they've just won a trophy.




'I keep saying the word 'freakish', that is a really freakish day that, that is a really freakish day. I think they've got the experience, the character, the quality in the team to recover from that.
'I think there won't be many players who have had beatings like that, but somehow they're going to have to respond. I think on Thursday night he'll freshen up, there's a decent-sized squad now who have got a little bit of confidence about them, they'll be looking at that thinking, 'I should be playing', they should be staking a claim for a place.'
Scholes also says Ten Hag must solve two 'problem' positions at United, claiming that a right-back and a new striker is needed in the summer window.
'I actually feel sorry for him [Fernandes] when he's played,' Scholes said.
'He's been pushed out to many positions to do a job for the team, he was on the left today, he's been on the right, he's played through the middle, he has been a little bit all over the place. You can't say any of the players performed the way they should have done but I thought he was especially poor today, it wasn't his greatest afternoon.
'But I think there are a couple of players in that team that when it comes to big games like this I don't think they're quite at the level.
'I think the right-back position could be a problem. 'They clearly need a centre-forward if [Anthony] Martial's going to have the injury record he's got.'