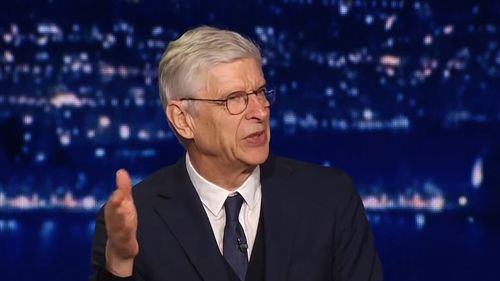 Manchester City must be busy in the transfer window despite winning the Treble this campaign, that's according to Arsene Wenger.
City wrote themselves into the history books by getting a win over Inter Milan 1-0 in the UEFA Champions League final on Saturday in Istanbul.




Pep Guardiola's side have equalled the achievement of Manchester United's team from 1999 by winning the Champions League, Premier League and FA Cup in the same season.
Guardiola has brought an incredible period of success to the clun, who have won five of the past six Premier League titles.

They have been a cut above their competitors this season, yet Wenger believes they cannot afford to stand still or be complacent about their dominance.
The former Arsenal boss said: "I must say, I was thinking as well at the celebrations: What do you now at City? Do you go for a new challenge? Motivate yourself for a new challenge?
"Or do you stay, take advantage of the credit and continue to develop this team? They will lose maybe important players. This team is not an old team but there are no young players.
"Apart from [Erling] Haaland, who is 22 now, all the others are between 24 and 32 years old. So two or three new players will need to change. They have to find the same quality again."

Wenger added: "What I like about City is that they have huge financial resources they have used it in a intelligent, rational and consistent way. They [the owners] bought Man City in 2007 and they were not impatient," he said on beIN SPORTS.
"The team that plays tonight, they slowly got rid of the players that do not meet the mentality you need to win at the top level. I don't speak about the football quality, but the mental quality.
"Year after year, they built the team to be mentally strong at the top. That's why, after the financial aspect, we know to get to the top you need huge resources – they use it in an intelligent way."
Asked about the £1.2billion Manchester City have spent on players since Guardiola took charge in 2016, Wenger said: "I don't think about it like that. Guardiola is a top class coach and has survived at that level because he has the quality. Top class players without a top class coach will not do well – you need both of them."