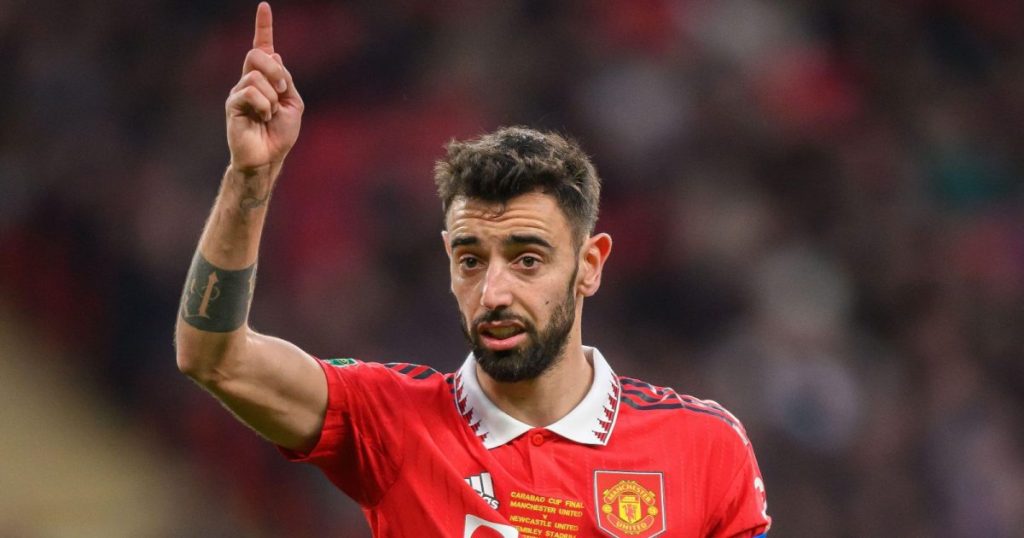 Bruno Fernandes has revealed he doesn't give Alejandro Garnacho "too many compliments" despite the player's impact on Manchester United this campaign.
Chants of 'Viva Garnacho' rang out around Old Trafford on Saturday as Garnacho prepared to come on, and the teenager duly delivered, sealing the victory over Wolves with a cool finish having been played through on goal by Bruno Fernandes.




That makes it five goals and five assists for the 18-year-old winger, despite him just starting seven games under Erik ten Hag.
With a very bright future at Old Trafford for Garnacho – who recently committed to a long-term contract – Fernandes is working to ensure the youngster doesn't get ahead of himself.




"What I have to say to Garna, I say to him at the training ground, whenever we're eating, wherever," said Fernandes. "If he wants to hear, he hears. If not, he doesn't, but I try to help.
"I think he did an interview talking about me trying to help him a lot of times, and that's what I'm trying to do. Obviously, he's still young, and I don't want to give too much compliments, because, you know, when you're young and you get too many compliments, you can get a little bit relaxed and everything.
"But I think if he wasn't doing what he needed to do, he wouldn't be playing."
Ten Hag has played a major role in keeping Garnacho in check and Fernandes acknowledged his manager's part in the player's development.

"At the beginning of the season, the manager didn't give him many chances, because he thought that he wasn't being the best he could," said Fernandes.
"Now he's getting his chances and playing a lot this season because he's training well and doing what he has to do.

"He's getting his rewards and the team are getting the rewards as well – and that's the most important thing. Obviously, he was already very good playing for the youth team, but it's a big difference playing in the Premier League.
"He's training every day with us, which makes him more prepared for the games. Mentally he's much better also and I think he understands what it takes to be a professional player.
"We know he can change games, he plays with pace, he can take players on, but he's still developing, so we don't have to put too much on him, because he's still a young kid.
"He can do great things, but in the future, he has to do much better than he is actually doing, because he has the capabilities to be even better."