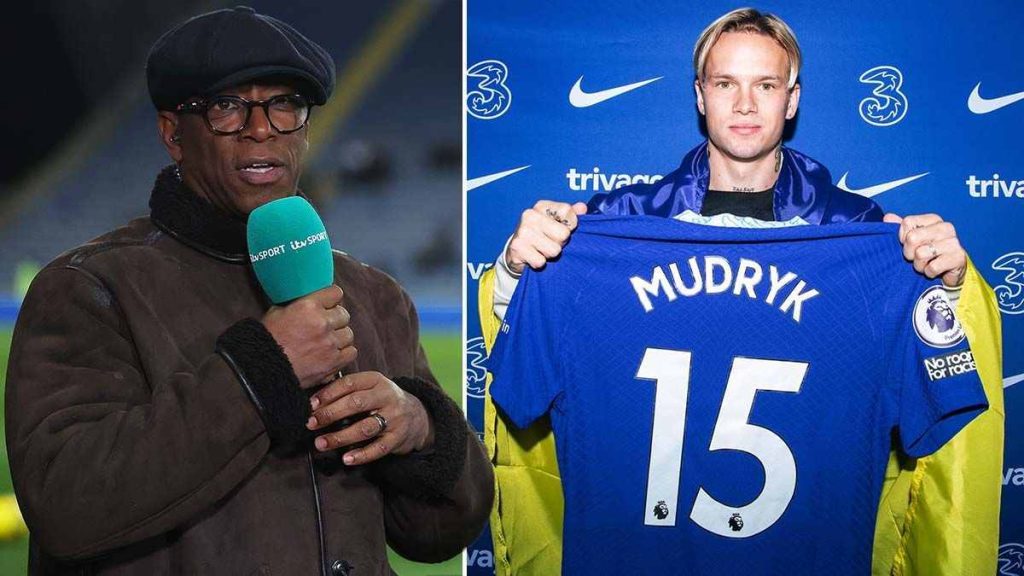 Ian Wright says Arsenal cannot hope to match Chelsea spending after the Gunners missed out on the signing of Mykhaylo Mudryk.
The 22-year-old officially joined Chelsea from Shakhtar Donetsk on Sunday in a deal worth £87m. He has signed an eight-and-a-half year deal and is expected to earn more than £100,000 weekly with the Premier League club.




Arsenal had been winning the race to sign Mudryk and made multiple bids to prise him from his homeland, with Mikel Arteta pushing to bring him to the Emirates.
But, Chelsea swooped in to beat their London rivals to the signing, paying an initial fee of £62m and tabling a huge contract to get the deal over the line, with Mudryk able to make his debut against Liverpool on Saturday.
Arsenal legend Wright concedes it is "unfortunate" to see the club's main target move to their rivals but says there was no chance of his former team equalling Chelsea's lavish outlay.
"It's one of those, unfortunately, that we may have missed out on," Wright told Premier League Productions of Mudryk's move to Chelsea.




"But Arsenal cannot, cannot compete with what Chelsea can offer a player like that. We've seen he was obviously desperate to come to Arsenal, it was quite nice to see and Arsenal fans were quite excited about it.
"But what's happening at Arsenal is that they're on a road to doing something and building something and they see Mudryk as a player who can come in, the way he plays, his attitude, the way he is, would've been perfect for the group. But the money they (Shakhtar) want, Arsenal can't go there, so you have to move on to the next person simply because we cannot compete with Chelsea."

Mudryk's move to Stamford Bridge brings with it a huge pay hike for the player, who was earning a four-figure sum per week with Shakhtar.
The Gunners were ready to pay him £50,000 per week but Chelsea blew them out of the water with their willingness to pay over £100,000 per week, increasing his salary by many times over.
"You know what it's like with people around him," Wright added on Mudryk. "He was earning £3,000, £4,000 a week before, he was taking a massive leap to £50,000 a week [with Arsenal], allegedly, and then Chelsea are giving him three times as much.
"You're talking about a club is going to sell him because they want the money, the management team around him want to get paid. A seven-year deal, no one turns that down."