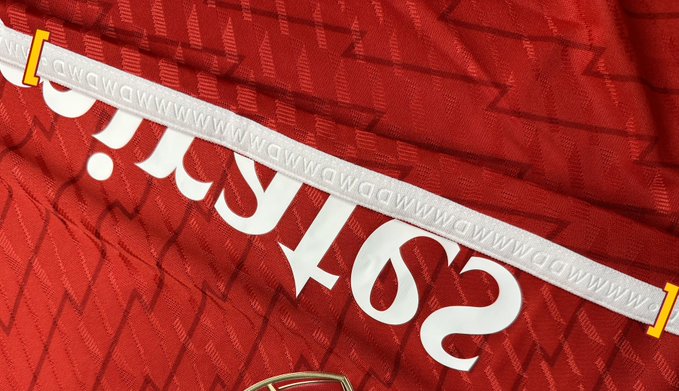 Arsenal have stopped the sale of their new authentic home shirt for now after an error was noticed on the Adidas kit.
The North London club unveiled their new home kit last month which includes a tribute to the Invincibles season where Arsene Wenger's side finished the 2003-04 Premier League campaign unbeaten.




The new version of the shirt for the 2003-24 campaign includes white stitching of the Invincibles' record of 26 wins and 12 draws.
After unveiling the shirt, Adidas said: 'This adidas Arsenal authentic jersey celebrates a unique anniversary with lightning bolts, gold details and the team's entire 03/04 record printed around the frame.'
But, fans who have purchased the shirt have noticed that only 32 of the 38 Premier League results are included on the shirt and the last four games of Arsenal's 2003-04 season have been missed.
The Arsenal shirt, which was on sale for £110, has now been made unavailable on the Gunners' online shop.
Arsenal are now working currently to get an amended shirt available to fans.
An email from Arsenal to fans who purchased the shirt read: 'We've become aware of a design error with the current 23/24 Authentic Home Shirt. Consequently, we're unfortunately unable to fulfill your order at this time.
'We apologise for any inconvenience this has caused and will be cancelling and refunding your order in full.
'We are currently reviewing when the new 23/24 Authentic Home Shirts will be available, but in the meantime please see our 23/24 Replica Home Shirts which are available now and ready to ship.'