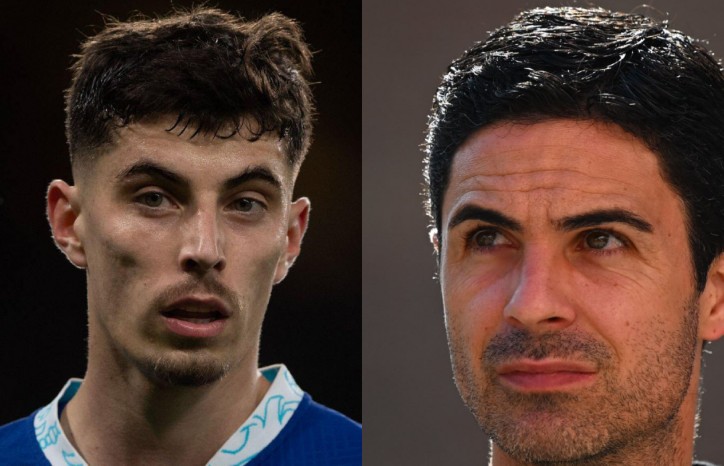 Arsenal manager Mikel Arteta has described Kai Havertz as a 'talented player' as the club close in on their deal to sign the Chelsea star.
Arsenal have already agreed a fee of around £65 million plus add-ons for the 24-year-old, who is set to undergo a medical next week.




The Gunners also remain in talks with West Ham for Declan Rice but now face huge competition from Manchester City, who are expected to submit an offer for the midfielder.
When asked about Arsenal's push to sign Rice in an interview with Marca, Arteta said: 'I can't talk about players who are not in the club. I prefer not to say anything.'

But when asked about Havertz, Arteta said the German attacker's ability to play in a number of attacking positions was a major attraction for Arsenal.
'Talent comes at a price, and at Arsenal we are always interested in youngsters with experience,' Arteta said.
'I repeat, I'm not talking about players from other clubs, but in the case of Kai he has already shown a lot, including winning a Champions League. 'He is a talented player, versatile and only 24 years old.'
Arteta also reiterated that the North London side will continue their attempts to improve the team in the summer window.

'We have already done the regeneration of the squad, with a very young average that will generate performance and value,' Arteta said.
'We have some owners aligned with us – build a winning team that is supported over time, without so much investment.
'But the demand is increasing and we have to go to the market to find what we don't have to keep improving.'