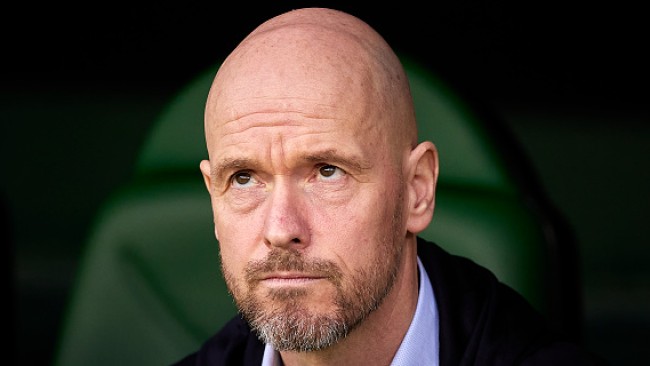 Manchester United are reportedly considering making a controversial decision over the player to inherit the club's iconic No.7 shirt.
Last worn by Cristiano Ronaldo before his departure from the club in January, United left the number vacant for the rest of last season.




Rather than hand the jersey to a new signing, however, United are, according to the MEN, given thought to promoting Alejandro Garnacho and bestowing him with the honour of wearing the number worn by the likes of Bryan Robson, Eric Cantona and David Beckham.
Manchester United's Famous No.7s
Cristiano Ronaldo
Edinson Cavani
Alexis Sanchez
Memphis Depay
Angel Di Maria
Antonio Valencia
Michael Owen
Cristiano Ronaldo
David Beckham
Eric Cantona
Bryan Robson

The 18-year-old made his debut over 12 months ago and made a major breakthrough under Erik ten Hag last season.
Garnacho's exploits have been rewarded with recognition at senior international level and he has now made his first appearance for Argentina against Australia this month.
Such is the youngster's reputation that Real Madrid were contemplating making a move for him last year when his future was a matter of conjecture.
The Madrid-born star put that speculation to bed by signing a new deal in April and pledging his commitment to the Premier League club.

'When I joined this incredible club, I dreamt of achieving my debut, playing at Old Trafford, scoring my first goal and winning trophies with this badge on my chest,' he said at the time.
'I feel very proud and emotional to have experienced these moments already, together with my family who have supported me every step of the way.
'We are all humbled to have this chance to continue our journey at Manchester United and I have already begun to work on achieving the next set of targets and ambitions.
'The manager and his coaching staff have helped me to improve in every way, and with their support, I am developing each day to help the team to be successful.
'I am relishing the future and can't wait to create more special memories with this group, in front of our amazing supporters.'