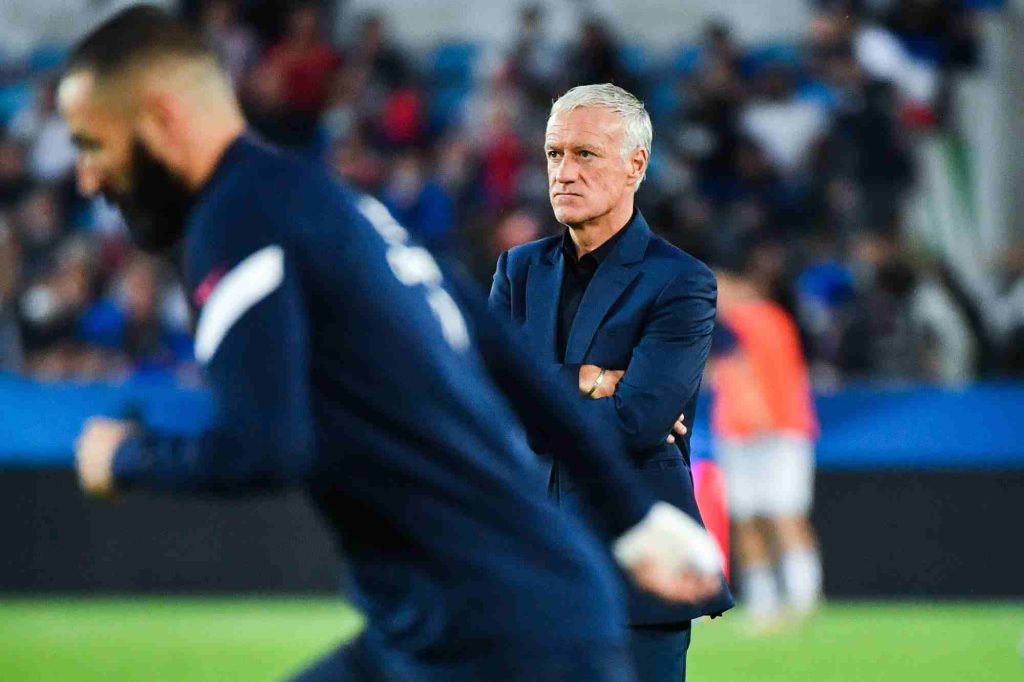 Karim Benzema has fired back at Didier Deschamps, suggesting the France manager is not being honest about the Real Madrid forward's exit from his World Cup squad.
Deschamps gave an interview to the Le Parisien newspaper, describing the circumstances surrounding Benzema's omission from the team after he suffered a thigh injury in training ahead of the competition in Qatar.




Benzema's agent has previously criticised Deschamps' decision to send him home, with sources telling ESPN that the Real Madrid star felt he could have remained in Qatar to participate later in the tournament, when he returned to fitness.
"There's only one truth, and Karim knows it well," Deschamps told Le Parisien.
"Karim is annoyed because this World Cup meant a lot to him. [After the results of a scan confirmed his injury] he told me he was 'dead'. In the best-case scenario, his return to training couldn't have been before Dec. 10.
"When I left him, I said 'Karim, there's no hurry. Organise your return with the team manager.' When I woke up, I realised he had gone. It was his decision."




Benzema responded on social media on Friday, sharing the quotes from Deschamps in an Instagram story, writing "what a nerve" followed by a clown emoji.
He followed it with another story in which he wrote "Dear Didier, goodnight" accompanied by a clip of a man repeatedly saying the word "liar."




The Frenchman has struggled with a couple of injuries this campaign. He made just one substitute appearance for Madrid in the month before the World Cup, in an unsuccessful bid to return to fitness in time for the tournament.
In total, he has started 15 of Madrid's 25 La liga matches this campaign, scoring 11 goals, and missed Saturday's clash with Espanyol with an ankle problem.
Benzema did not play for France for six years, excluded by Deschamps over his alleged involvement in the blackmail of Mathieu Valbuena, before returning in 2021.
He eventually retired from international football in December after France's World Cup final defeat to Argentina, saying "I've made the efforts and mistakes that were necessary for me to be where I am today and I'm proud of it! I've written my story and ours comes to an end."