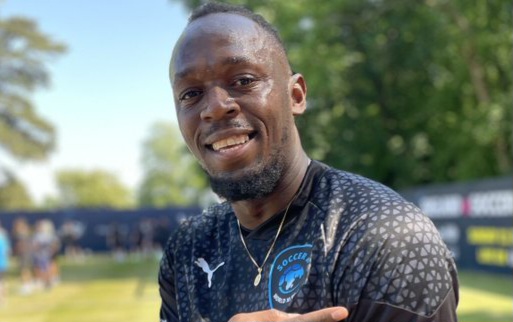 Usain Bolt has revealed that Marcus Rashford is the only Manchester United star who could beat him in a 20-yard sprint.
The retired sprinter hasn't stepped foot in a track since the year 2017 but will be getting set to lace up his boots, ahead of this weekend's Soccer Aid.




Bolt will captain the World XI team for the game on Sunday afternoon, having previously played in the charity tournament.
And, with the clash set to take place at Manchester United's stadium Old Trafford, the Jamaican recently gave his opinion on some of the Red Devils players.

In an interview with talkSPORT, the 36-year-old revealed why Rashford could get the better of him in a short-distance sprint.
Former Premier League forward, Darren Bent asked him: 'I read an article where you said that Rashford could beat you over 20 yards, is that correct?'
Bolt replied: 'Yeah! Rashford is quick out the blocks, that is what he does. 'He has that burst of speed but after that, I told him, you could probably get me in 20 [yards]. But after that, it is over!'
Rashford enjoyed a superb season in attack for United in 2022-23 and ended the campaign with 30 goals from 56 matches in all competitions.

It helped the Red Devils get a place in the top-four and a Carabao Cup title, which Bolt – who is a United fan, took time to praise.
Bolt added: '[The season] has been positive. I wish we won the FA Cup but it is just one of those things. 'We got one trophy and we are in the top four. The way we were looking for the past couple of seasons, this is just positive moment.
'I am just happy that we have a great coach that is really getting the team together.
'Hopefully, we can get some good players to add to the team and challenge for the league because it is going to be tough.'