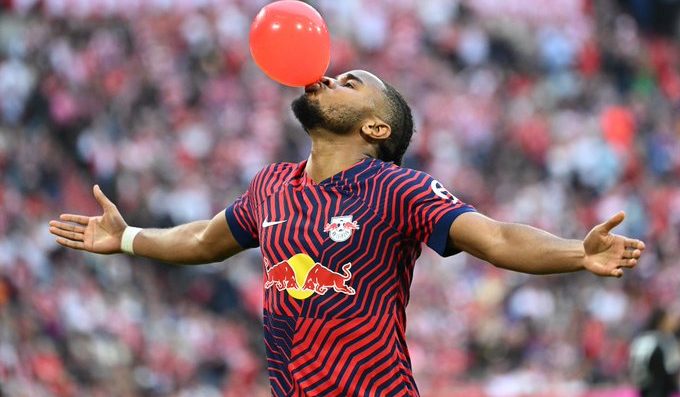 Christopher Nkunku was coy when asked about his pending transfer move to Chelsea as Wesley Fofana urged him to join him at Stamford Bridge.
Nkunku has already paid an emotional goodbye to RB Leipzig ahead of his move to the West London side.




Chelsea have triggered Nkunku's £53m release clause and though they are yet to officially confirm the transfer, it has been an open secret for months.
The Blues defender Fofana, who joined the club from Leicester City last summer, is keen for the club to bring in fellow Frenchman Nkunku.

'If it happens, I'm very happy,' Fofana said. 'He has enormous qualities. It would be pure happiness to have him with us.'
Nkunku was coy about his future and the summer window as he said on international duty: 'I am focused on gathering with les Bleus.
'Everything that happens after, we will have time to think.'
Quizzed about his favourite position and where he will play under Mauricio Pochettino, Nkunku added: 'I play where the coach decides.

'I don't want to be a problem but a solution. But I can be in front, in support or on the sides. I have this ability to adapt it. I like to be free.'
Nkunku ended his time in the Bundesliga on a high – scoring in the DFB Pokal final victory over Frankfurt last week.