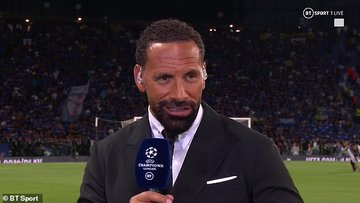 Manchester United star Brandon Williams has blasted club legend Rio Ferdinand for congratulating Manchester City after Champions League win.
Man City completed a historic treble on Saturday with a 1-0 victory over Inter Milan in Istanbul.




Ferdinand has frequently praised City and their manager Pep Guardiola this campaign and was once again on punditry duty as they made history.
Only two English teams have ever won a continental treble – Premier League, FA Cup, Champions League – with Man United the first side to do it back in 1998/99.

'Immortal, statues galore. They have earnt it,' Ferdinand told BT Sport.
'This team has played a brand of football that has been admired for a long time all over the world. It is a process that has been a long time building.'
But, his comments didn't go down well with everyone, not least Williams who took to Instagram to aim a dig at the legendary defender.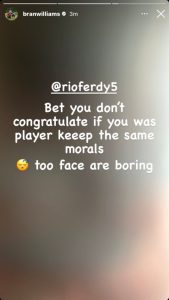 He posted a blurred image to his story, accompanied with the caption: 'Nobody likes sloppy seconds,' adding three red devil emojis – a reference to United's nickname.
The 22-year-old player added: 'Rio Ferdinand. Bet you don't congratulate if you was player keep the same morals. Too face are boring.'

Many took issue with the player's comments, prompting the player, who has played just one game for the Red Devils this campaign, to hit back with: 'You don't praise simple as. Fakes for money.
'Wow you lot of the opps follow me. Attention on this than celebrating (Nibble),'
He proceeded to put up a poll asking: 'Shall we keep it going or ?????'
While Williams ponders his next post, City's supporters and players will be celebrating hard, with Kyle Walker in particular looking forward to getting drunk.