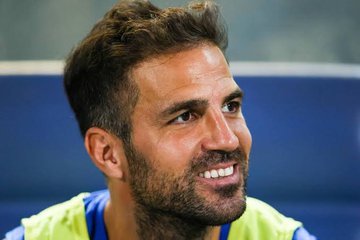 Cesc Fabregas' name still evokes different feeling among Arsenal fans more than 10 years after he called time on his career at the Emirates for Barcelona.
Fabregas returned to London three years after he left, but he didn't come back to the Gunners. Instead, the now retired Spain international joined Arsenal's London rivals Chelsea.
It is believed that Arsenal actually had first refusal on Fabregas' when he left the Blaugrana, so perhaps the frustration of the Arsenal fans should have been aimed at Arsene Wenger rather than him.
But, the damage was done. For Fabregas, his time at Stamford Bridge gave him things that Arsenal couldn't give him. Two Premier League titles, as well as a League Cup.
Jorginho, now a Gunner, spent five years in west London before joining Arsenal in the January window of 2023.
His arrival at the club back in 2018 spelled the end for Fabregas' own Chelsea career. "One of the biggest reasons I left Chelsea is because of him (Jorginho)," the 36-year-old told BBC One in the summer of 2021.
"He's a very smart player, intelligent, a very good passer of the ball. The only thing I can say about him sometimes is he releases the ball too quickly when he can play forward.
"He makes the team tick. At Chelsea, he has N'Golo Kante protecting him all the time, and I know that's a big thing, I don't know here how he will cope with a big, big game at the Euros.
"He's a really good player and tactically, he knows what to do because of the coach's methodology, it helps him a lot."
Jorginho's arrival at Arsenal was greeted with a mixed response from the supporters, but he has been a positive influence both on and off the pitch since joining the club.