Cody Gakpo was left with scars after a high challenge from Tyrone Mings in Saturday's draw between Liverpool and Aston Villa at Anfield.
The Dutchman was fouled in the first-half by Mings, with the Aston Villa defender making a high challenge which resulted in the injury for the Liverpool forward.




Having challenged for the ball, Mings appeared to misjudge and his left-foot landed in the centre of Gakpo's chest, leaving the Liverpool man injured.
Referee John Brooks adjudged the foul to have been a yellow card offence, before consultation with VAR raised hope for Liverpool of a possible red card.

But, the eventual punishment was nothing more than a yellow, with the England star allowed to continue despite the damage caused to Gakpo.
VAR was once again the nemesis of Gakpo later in the game, with the Dutchman having the ball in Villa's net in what he thought was an equaliser. But, the goal was ruled out, with Virgil van Dijk deemed to have been offside in the build-up.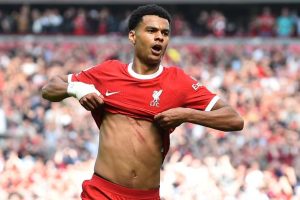 The disallowed goal gave Gakpo the opportunity to show the injuries he had sustained, with his celebrations involving a lifting of his shirt to expose the damage.
The challenge had left long scars on his chest, albeit ones which did not appear to have needed more treatment or Gakpo's withdrawal from the field of play.
Having suffered the disappointment of Gakpo's goal being ruled out, the Reds needed to push for an equaliser. This left Roberto Firmino coming on as the hero in his final match at Anfield, scoring in the 89th minute to level the scores.

Liverpool's Champions League hopes now hang by a thread, with Manchester United and Newcastle United both just needing a point to secure their place in the top four.
But, the game will be remembered for Firmino's dream send-off, but Gakpo will remember the challenge, with his scars to show for it.
And this is not the first time that Mings has caused such injury to an opponent, with Reading star Nelson Oliveira suffering extensive facial injuuries after a challenge by Mings in February 2019.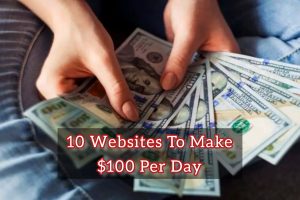 Oliveirq claimed that Mings could have avoided the challenge, saying: "I'm not saying he did it on purpose but he could have avoided me 100 per cent," said the Portuguese.
"He texted me to apologise. At the time I hadn't seen the video. Football is an aggressive game but that is not football. It could have been much worse; I could be blind."
He added: "I'm not criticising the referee because it's not my job. It's up to the FA to look at these things.
"If the same thing happened to Harry Kane what would happen? How would the FA look at it when his career could have been over? It's a question to ask people and the media.
"If this happens in Portugal they would look at it again. You see UFC fighters come off looking better than me."