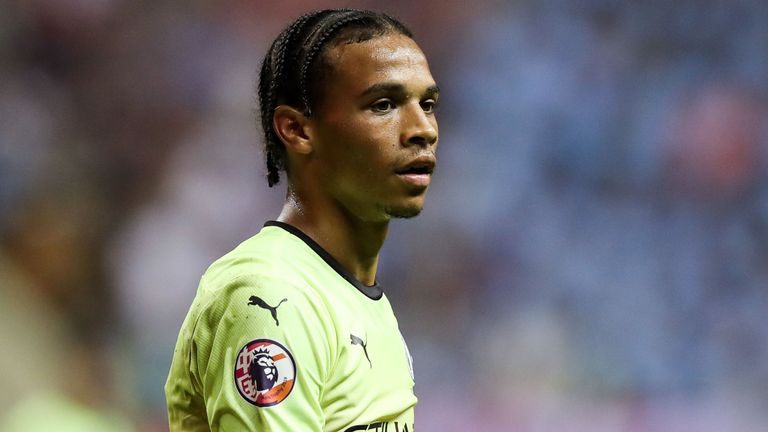 Manchester City head coach Pep Guardiola admits Leroy Sane's future at the Etihad is "not in our hands".
Bayern Munich are "working very hard" to complete their "dream signing" of Sane, according to German giants manager Niko Kovac.
According to Sky Sports news, Bayern held positive discussions with Sane's representatives this week over a possible transfer to the Allianz Arena.




But it is believed that Manchester City have no interest in selling Sane and are yet to receive an official offer for the Germany international.
Leroy Sane scored two goals as Manchester City eased to a 6-1 pre-season win over Kitchee at the Hong Kong Stadium.
"He did a good game, especially in the second half. He is a guy who we appreciate, I like him a lot," said Guardiola after City's 6-1 win over Kitchee in Hong Kong.




"I think he can be better. Two times, three times I said: we want him to stay.
"That's why he has an offer to extend his contract. It's not in our hands.
"The agreement is good and if he wants to leave, I'll be sad. Hopefully, he stays."
The 23-year-old played 46 matches in all competitions for City during the 2018/19 season, scoring 16 goals, but he started only 21 of their 38 Premier League matches.




Sane, who signed for City from Schalke in 2016, has two years remaining on his current deal at the Etihad Stadium.