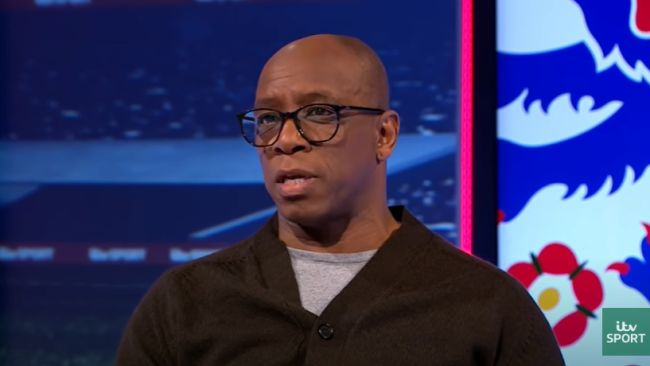 Ian Wright says Chelsea need to replace struggling shot-stopper Kepa Arrizabalaga and has revealed his concern over 'f*****g nervy' Kalidou Koulibaly.
Kepa is currently back in the Chelsea side after the club's former number one Edouard Mendy lost form and then needed surgery on an injured finger.




But the Spanish goalkeeper continues to attract criticism and appeared to be at fault for both Man City and Fulham's winning goals against Chelsea over the past week.
Kepa became the most expensive goalkeeper in history when he completed a £72million move from Athletic Bilbao in 2018 but he has largely underwhelmed for the London side.
Wright believes Kepa was to blame for Fulham's winning goal at Craven Cottage as he initially went to claim Andreas Pereira's cross but hesitated and was caught in no man's land as Vinicius headed the ball into an empty goal.
'The goalkeeper [Kepa] has got to either stay on his line for the cross or he's got to go through everyone and get to the ball,' Wright said on his Ringer FC podcast.




'The way the ball came in, it's a good cross, it's a tempting cross. But if the goalkeeper is in the right position, it shouldn't give you a problem. You either stay on your line or you go and palm it away, it was in the air long enough.
'I'm looking at Kepa and I'm sorry man but it's not working out. The man makes too many mistakes. He looks very nervy. 'When you look at Fulham's goals and the Man City goal, I think Kepa has to do better.
'We're looking at a Chelsea side where even if they're playing well, I cannot look at the goalkeeper and think he's going to help them win a game. I can't see it.'
Wright also pointed the finger at Koulibaly, who he says has looked 'f*****g nervy' and 'very anxious' in his first campaign in the Premier League.
The Senegal international established himself as one of the best defenders in Europe during his spell with Napoli but has been one of several Chelsea stars to struggle this season.
Wright added: 'How can someone like Koulibaly be so fragile? He looks f*****g nervy and very anxious right now.'