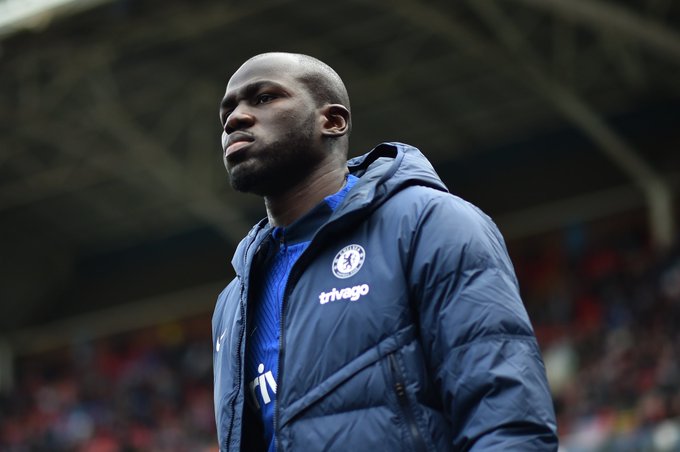 Kalidou Koulibaly has revealed what Frank Lampard did to 'motivate' Chelsea players when he arrived back at the club.
Lampard recently replaced Graham Potter on a short-term deal in what is his second stint in charge of Chelsea, where he had a legendary playing career.




It has been a poor campaign for the Blues, who are 11th in the Premier League table and lost their first game under Lampard to Wolves on Saturday.
But Koulibaly, who arrived at Stamford Bridge this summer from Napoli, has explained what Lampard has done to change the mood at Stamford Bridge.
'When you change managers, it's like you failed somewhere,' Koulibaly told The Times. 'You have to keep on fighting, and we'll give everything.
'Our new manager is a big legend, so we have to be behind him. We know we can do better – and we will. '[He] made a nice speech and tried to speak with everybody and involve everybody.
'I know that is difficult when you have a lot of players, like us, but he was really motivated and really motivated us.'
Koulibaly also paid tribute to Potter, who lasted less than seven months after taking over from Thomas Tuchel in September.
'I sent him a message,' Koulibaly added. 'He helped me a lot. It was difficult for me at first, changing country and moving everything after eight years [at Napoli] and I can tell him thank you. He'll have a good future.'
'I know I'm not at 100 per cent yet, but think I'm coming to my level,' the Senegal international said.
'Chelsea made a big decision to sign me [last summer for £33 million] and there's a big desire in me to give back. I want to be part of this club for many years.
'This is not the year Chelsea were expecting, but sometimes when you have big changes, new proprietors, and half the team is new, everybody has to adapt.
'But we know how big the ambition is here and we're going to work to win back the confidence of the supporters.'