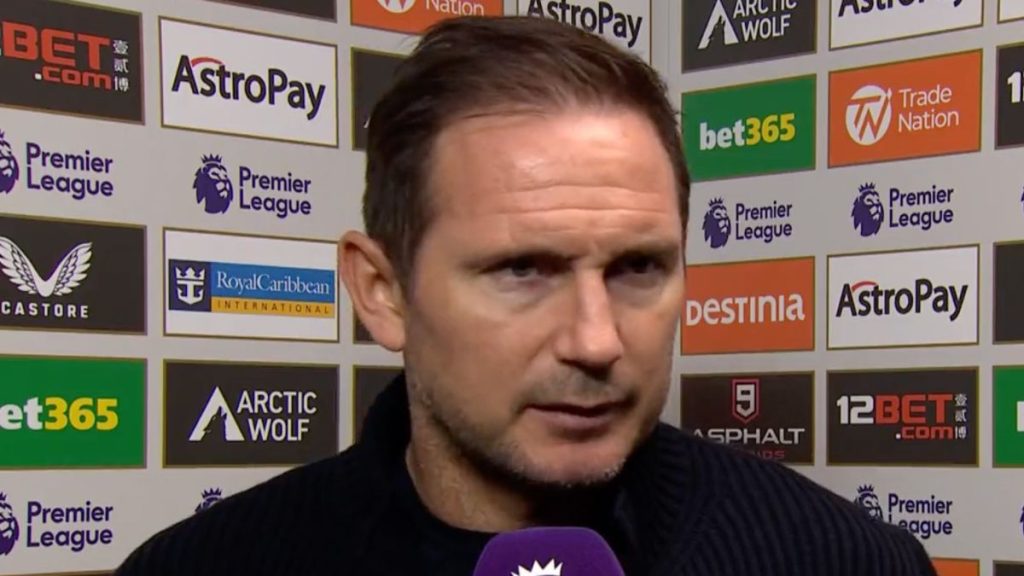 Frank Lampard tore into his players and said they have to change their mindset after Chelsea fell to a 1-0 defeat against Wolves in his first game back at the helm.
After sacking Graham Potter this week, the club hierarchy moved to bring Lampard back to the club as caretaker manager until the end of the campaign while they conduct the search for Potter's permanent successor.




The onus is now on Lampard to lift the Blues, who headed into Saturday's game languishing in the bottom half of the Premier League table.
Lampard said after the final whistle: "In terms of the performance, in the first-half I thought we were slightly off the pace.
"You could feel Wolves were aggressive, fighting for their Premier League status. I felt they had a little bit more aggression in their game. That's something I said to the players at half-time. I think we corrected that slightly in the early parts of the second-half, but at that point, you're 1-0 down."
While speaking to Match of the Day, Lampard touched on the short period of time that he and his staff had to prepare with the players for this game.

He added: "We have been working here for one or two days and it's about getting an understanding of that and the mindset of the team.
"There has been a lot of change and that's not an excuse but things need to improve and I think that performance summed it up. I have to get an understanding of it.




"When I say mindset, it's not necessarily a negative. You have to get used to winning and make it a habit. Credit to Wolves today, they were physical and stuck in for a win.
"We will work and recreate. We will get into those positions and repeat it. Maybe there's a feeling you won't score. I've been there before and as a club we need to address it.
"It's not where the club wants to be but it's the reality and we have to work through it. You have to get to a point where you can move forward. We need to lift it more than we did today."