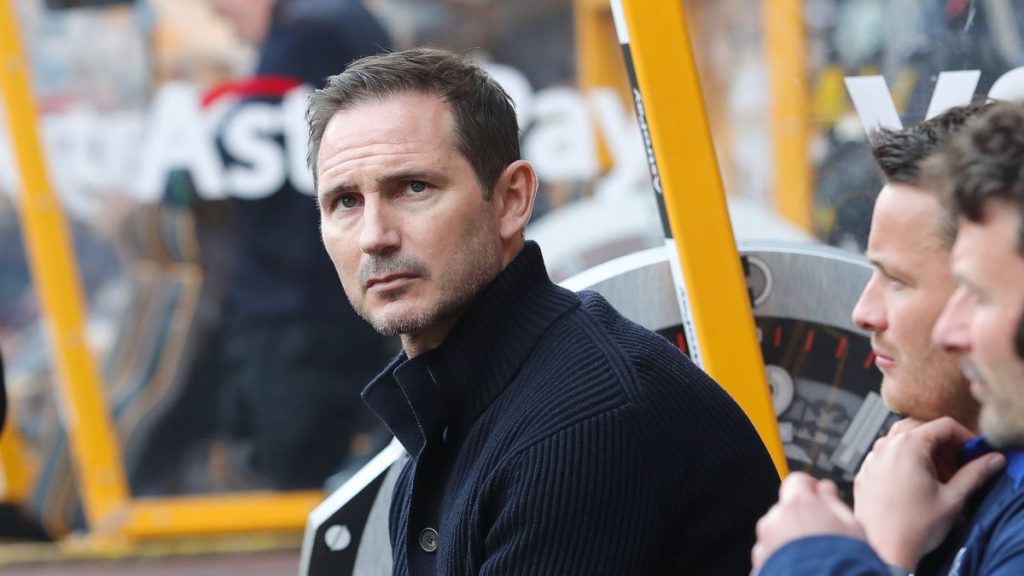 Graham Potter's backroom staff appear set to follow him through the Chelsea exit door after only one of them was in attendance for the defeat to Wolves.
Frank Lampard has been brought back as caretaker manager for the rest of the campaign. He has brought assistants Ashley Cole, Joe Edwards and Chris Jones with him from his last club Everton, who sacked him in January.




The defeat to Wolves was Lampard's first game back in charge, having been manager from the summer of 2019 till January 2021. For the draw with Liverpool, the Blues were led by Potter's first-team coach Bruno Saltor.
But Saltor, Bjorn Hamberg or any of Potter's other backroom staff bar goalkeeper coach Ben Roberts were on the bench against Wolves.
And Lampard refused to address the situation, with The Athletic claiming that group are in the same situation as Anthony Barry.
First-team coach Barry has been told to stay away from Cobham while they negotiate with Bayern, who are keen to bring him to Germany to assist Thomas Tuchel.

It is believed that Chelsea could have more first-team coaches on gardening leave than in the dugout at the Bernabeu on Wednesday, when they play Real Madrid in the first leg of their Champions League quarter-final game.
Instead of Potter's team, Cole, Edwards and Jones led the drills at Molineux, the first confirmation that they have arrived to support Lampard. Chelsea paid a huge fee to prise Potter's staff away from Brighton, though that appears to have been for nothing.




Lampard would not be drawn on the situation with his backroom staff, instead hinting at there being a reason he could not comment on. Instead he said his side have a lot of work to do to make the end of the campaign a success.
"I can't speak about the backroom, for some reason other than what you saw. You can write what you saw. We know we are not in the position we want to be and there is always a reason for it, so I was a aware of that," he said.
"I did not expect to solve everything in one day. Analysing it, in a Premier League game you have to have more aggression in your game, more speed, more competitive duels that go your way, rather than the opposition.
"My job in this period is to work with the team to get across my ideas of what I want and reinforce that. Of course, in two days that's difficult. I was relying on the players on Saturday a little bit and giving some messaging, which we did as much as we could.
"I have to use everything I can because I need to assess the squad quickly. We have to try and find the best players to help us win games but I think having a strong competitive edge within the squad is a good thing."