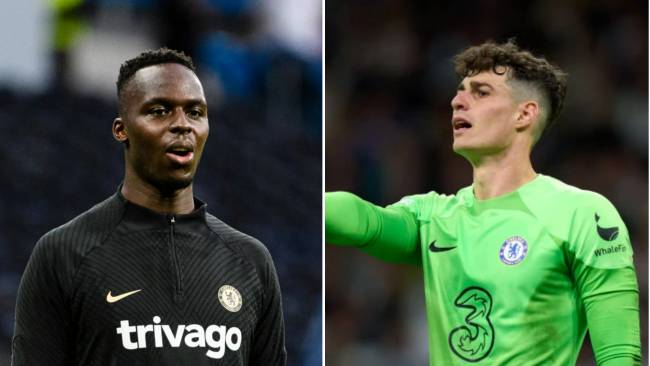 Frank Lampard has confirmed who will start in goal for Chelsea as they are set to play Brighton in the Premier League at Stamford Bridge on Saturday.
Kepa Arrizabalaga has faced huge criticism for his 'poor error' in the 2-0 Champions League defeat to Real Madrid on Wednesday night.




Chris Sutton said the Spaniard should have done 'much better' in stopping Asensio's second-half goal and some even suggested he could get dropped.
Arrizabalaga and Lampard had a poor relationship during the former midfielder's first spell in charge of Chelsea.
Lampard has previously favoured Edouard Mendy and Willy Caballero over Arrizabalaga, who criticized the Englishman's tactics two years ago.
But Lampard, who took over from Graham Potter last week, has confirmed that Arrizabalaga will stay in goal with Mendy not fully fit at the moment.

'I don't see any reason to do any different at the moment,' Lampard said about Chelsea's goalkeeping situation.
'Kepa's performances and maturity naturally, I maybe matured as a coach as I've come back, he's matured as a player and I think he has been in good form and Edou has had a couple of injuries.

'He's still carrying a small one at the moment so the position as you see it doesn't change and now judging anything on my previous time at the club as opposed to what's in front of me now.'
Lampard has also sent a message to Todd Boehly over Mason Mount, who is likely to leave the club in the summer over a contract dispute.
'From working with Mason, you can ask me, you can ask Thomas Tuchel, you can ask Gareth Southgate, you can ask Graham Potter, it's clear he's a top player and he does have a big affiliation with the club,' Lampard added.
'One thing I know about Mason, the first thing a top player should have is a real hunger to succeed and play and do well for Chelsea and he's had that since the first day. He's still a young player. He can go even further but he's already a top player.'