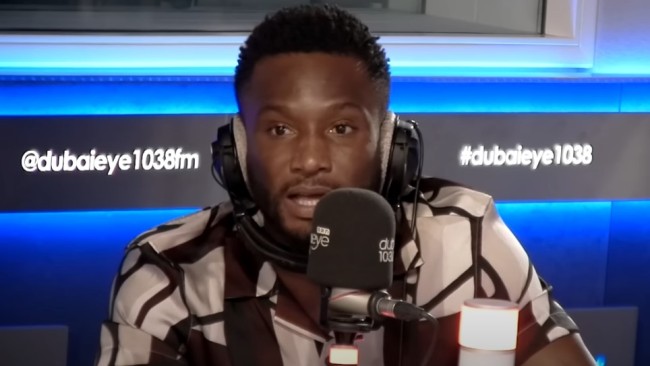 John Obi Mikel has named former Chelsea teammate Eden Hazard as 'the laziest footballer I've ever seen in my life'.
Hazard is regarded as one of Chelsea's greatest ever players, helping the club win six major trophies, including two Premier League titles, during his time at the club.




The Belgian star went on to join Real Madrid for an initial €100m (£88.5m) fee in 2019 but has struggled in La Liga.
Mikel has revealed that during his time alongside Hazard at Stamford Bridge, the 32-year-old was the only player to lack commitment in training and was amazed that he was able to produce during matches.




'I never knew what training meant to these guys until I joined Chelsea,' Mikel told Dubai Eye 103.8.
'The way they played games is the way they trained, there are tackles flying in, there are fights on the training ground, it was like proper boxing in training because everyone wants to be in the XI come the weekend.
'There is no place for you to be like, 'I don't want to train today'. 'The only player I saw who did that and got away with it was Eden Hazard.
'He never trained. The most laziest footballer I've ever seen in my life. 'But then come the weekend he produces, he'll win man of the match then come in [the dressing room] with the trophy and is like, 'come on, guys, see'.




'I actually think when you look at him now [at Real Madrid] he's lost a lot of weight.
'But when he was at Chelsea the night before games after dinner, he sits there for 20 minutes eating rice pudding. He likes his food.
'But then he goes to bed, wakes up in the morning then it comes 3pm and he's there, he produces.

'We just let him do whatever he wants. In training he stands there, the training starts he stands in one place, he's like, 'can you pass me the ball?', we're like, 'no, we're not passing you the ball because we've been running the whole training'.
'Then he goes in after training, he just mucks about, it comes the weekend and he just produces the goods.'