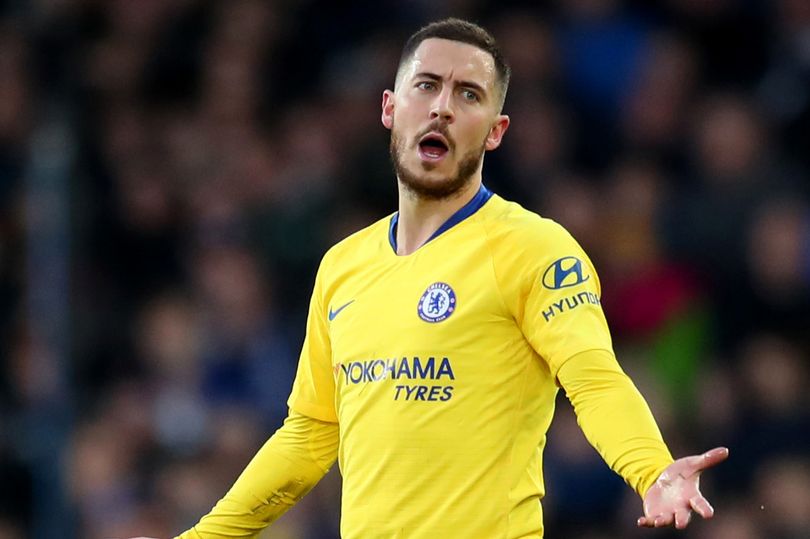 Many fans will remember Eden Hazard as one of the most talented players of his generation – but one burger van will think of the former Chelsea winger as a loyal customer.
It will come as no surprise to some supporters that the Belgian was a frequent face at certain food establishments close to Stamford Bridge.
Hazard's diet perhaps wasn't as clean as the Cristiano Ronaldos of football, with the Belgian star favouring a bit of stodge between games over a salad.
In fact, the story goes that Hazard was a common customer at one site that Chelsea had to step in, the Blues supposedly grew concerned with his eating habits.
During an appearance on the London Is Blue podcast recently, the Telegraph's Matt Law revealed: "In Eden Hazard's first season at Chelsea, there was a burger van near Stamford Bridge. The club had to tell the owners to stop selling burgers to Hazard."
Hazard has long held a reputation of being lazy when it comes to maintaining his standards between matches.
Former team-mate John Obi Mikel once referred to the player as 'the laziest footballer he's ever seen', while ex-manager Jose Mourinho acknowledged his swift improvements after coming to Chelsea renowned as 'one of the worst trainers'.
While he may have taken things lightly in practice, it's also known Hazard had a knack for turning it on and producing moments of magic when it mattered.
After all, this is the same player who scored a first-half hat-trick for Lille in his final game at the French club despite turning up the match drunk.
"Hmm so burgers are the secret recipe to become a phenomenon," replied one fan.
"Well he lived his life his own way and left with a huge legacy," praised another fan who saw nothing wrong with the retired star's methods. "Not many can say that."