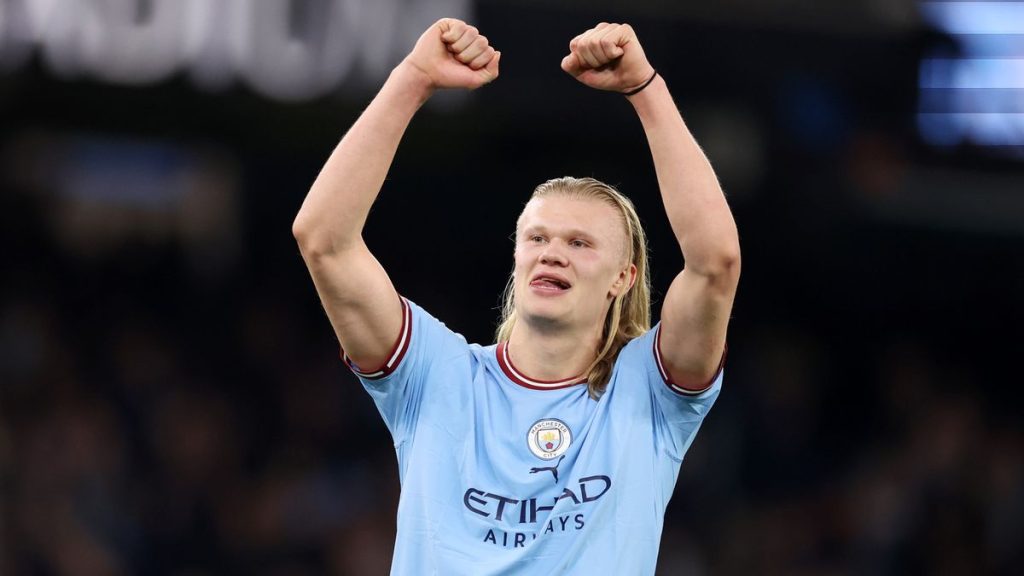 Former Manchester United head coach Ole Gunnar Solskjaer has revealed the club refused to pay £4m to sign Erling Haaland in 2018.
Haaland has become one of the best footballers since that snub. The Norway international has scored 51 goals for Manchester City this campaign and was named the Football Writers' Association's (FWA) Footballer of the Year on Friday.
Solskjaer, who managed the club between December 2018 and November 2021, had the inside track on Haaland's superb talent after coaching him at Molde. He told United to sign the youngster, but club chiefs said no.
Solskjaer made the revelation in an interview with The Sun. He said: "I called United about six months before I took over and told them that I'd got this striker that we had, but they didn't listen. I asked for £4million for Haaland, but they didn't sign him."




Man United's decision not to sign Haaland sums up their poor transfer policy under former chief Ed Woodward.
They agreed big transfer fees on established players in Woodward's time in charge of the club between 2013 and 2022, rather than invest in youngsters.
Players like Di Maria, Victor Lindelof, Paul Pogba, Lukaku, Alexis Sanchez, Fred, Harry Maguire, van de Beek and Cristiano Ronaldo were signed for huge transfer fees or given ridiculous salaries but failed to perform.
Haaland has gone from strength to strength after scoring 16 goals for Solskjaer's Molde during the 2018 season. He went on to score 29 goals in just 27 matches for Red Bull Salzburg before joining Dortmund in January 2020.

Haaland took the German football by storm to become one of the most talked about football players on the planet.
He scored 86 goals in just 89 appearances for Dortmund, with two of those goals coming against RB Leipzig in the 2021 German Cup final, Dortmund won 4-1.
Jamie Foxx illness: What is wrong with the Django Unchained star??
Meet Top Singers who switched genre in search for fame
After that, European top sides wanted to sign Haaland. He decided to join Guardiola's side last summer, with Man City paying just more than £51m for his services.
Haaland is now leading City's treble charge. They are looking to become only the second team in history to win the Premier League, Champions League and FA Cup in the same campaign.
In an interview with Sky Sports in October, Gary Neville asked the striker: "Ole was your manager [at Molde]. How are you not at Manchester United?"
Haaland simply replied: "You have to ask him."