Pep Guardiola has claimed that Paul Pogba and Henrikh Mkhitaryan were offered to him by Mino Raiola in January.
Raiola had called Guardiola a "dog" and a "coward" after Ibrahimovic's move from Manchester United to LA Galaxy, hitting out at the Catalan's treatment of Zlatan during their time at Barcelona.
Ahead of Saturday's Manchester derby, Guardiola said that Jose Mourinho is not his only rival: "I have many…..especially agents. I have a lot."




When asked about Raiola and his insults, the former Barcelona boss took his chance to fire back.
"I will answer another day, today before the game I will not," he said initially, before changing his mind.
"I could answer him. I have a question, yeah, I will answer him, come on. Okay.
"So I don't understand why I am so… I agree with him. Finally, the people discover my secrets, I am a bad guy. I'm a coward. I don't understand why I am such a bad guy.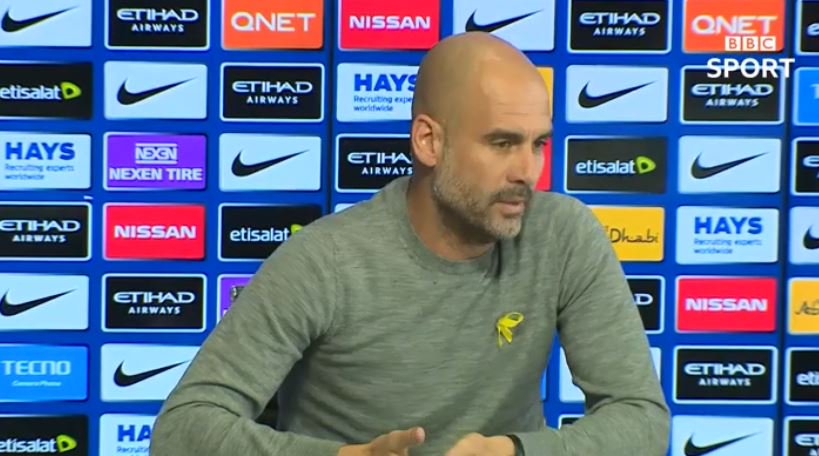 "I never speak with him, so I don't know maybe Ibra explained many things about me. But, two months ago he offered me Mkhitaryan and Pogba to play with us. Why?
"Why he offer? He was interested in Mkhitaryan and Pogba to play with us? So I'm like a guy, so he has to protect his players and he has to know so he cannot bring the players to a guy like me, like a dog. And comparing a dog is bad. It's not good. He has to respect the dogs."
Asked about his response to the offer, Guardiola replied: "I said no. We don't have the money enough to buy Pogba because he is so expensive."




The City boss was then quizzed if he was shocked to be offered a high-profile United player.
"I'm surprised because I am a dog," he replied. "So that's why … so like a dog, he comes to want his players to come to here. So, no. No way."
He added: "I am not a good guy. I am not a good guy. He deserves his players to play with better guys. But, he knows as well I am a top manager. Thank you."