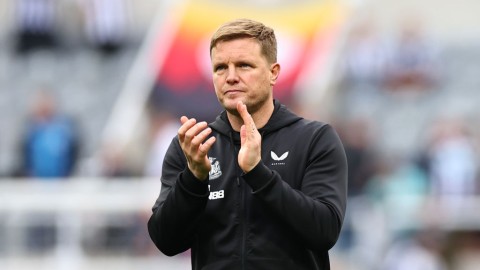 Newcastle United are concerned that Chelsea will demand for ridiculous money for the players Eddie Howe wants to sign this summer window, according to reports.
They are keen on a number of Chelsea players and have been linked to Conor Gallagher, Mason Mount and Christian Pulisic to name a few.
Newcastle have a good chance of qualifying for the UEFA Champions League having enjoyed a fantastic campaign under former Bournemouth manager Howe so far.
They are now third in the Premier League table and have the best defensive record in the top-flight this season, with Newcastle now looking to bolster their squad for next season.




The Magpies are plotting a transfer raid on Chelsea, who have spent more than £600m since the summer under Todd Boehly and need to sell players to avoid a Financial Fair Play breach.
But Saudi-owned Newcastle, now a powerhouse due to their major spending power, are worried Chelsea will 'ask for ridiculously high fees', according to The Telegraph.
That could lead to Newcastle looking at other options and it is believed they will return to make another offer for Leicester City's James Maddison this summer.
Newcastle have also been linked with a move for Paris Saint-Germain forward Neymar, although that seems unlikely at the moment.

Chelsea co-owner Boehly has previously claimed that Newcastle are now a part of the Premier League's 'big seven'.
'The big six will become the big seven with the Saudi deal for Newcastle,' the American said in the summer. 'There is going to be opportunity for everyone to win.'