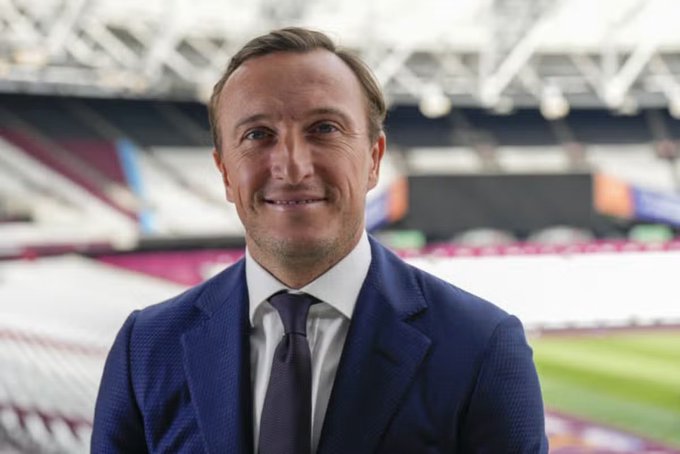 Former West Ham United midfielder, Mark Noble has backed Arsenal to win the Premier League title next campaign.
Mikel Arteta's side finished second in the Premier League last season, behind the champions Manchester City.
But, Noble believes the Gunners can win the league title this upcoming season because they have spent money to sign new players.
Pep Guardiola's side have won five Premier League titles in the last six years but Noble is not ruling out Arsenal, although hailed City as an 'incredible' side and warned that rivals like Chelsea and Manchester United look stronger.
'I think they (Arsenal) can win the league, of course,' Noble added. 'They went so close last year. You've got an incredible team in Man City with an incredible manager so it will be tough.
'There's lots of teams around them this year, I think Chelsea and Manchester United will be strong, Liverpool under Jurgen Klopp will always be strong. Newcastle, they got Champions League football.
'It's going to be a tough season but Arsenal have definitely got enough, with the money they've spent and players they have brought in, to have a right go at it.'
'I have no doubt about that. You have seen the way Mikel Arteta, Edu and the Arsenal owners have done it over the last three or four years, they have invested heavily in young players for the future.
'You look at their squad now, it is an incredible young squad. Young, athletic and talented players and they are going to be a really good team this year. There is every chance they give Man City a run for their money again, because they're such a talented squad.'