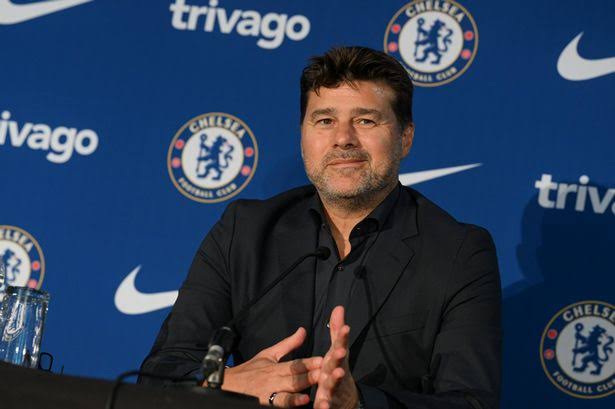 Mauricio Pochettino claims he is yet to decide who will replace Cesar Azpilicueta as Chelsea's skipper and will evaluate the team before announcing his pick this summer.
The Spaniard, who joined the club from Marseille back in 2012, succeeded Gary Cahill as captain four years ago but was given permission to terminate his contract early and return to Spain.




He came close to joining Barcelona last year but was convinced to stay by Thomas Tuchel, but has now signed a one-year contract with Atletico Madrid.
Azpilicueta's exit is part of a huge summer clear-out at Stamford Bridge that has seen Mason Mount and Kai Havertz join Manchester United and Arsenal respectively, while players like Kovacic and N'Golo Kante have also left.

Chelsea still have abundance of experienced players who could take on the captaincy, but Pochettino is in no rush to decide now and wants to work with the squad for sometime before naming Azpilicueta's successor.
Asked if he has an idea of who he wants to inherit the armband, Pochettino said: 'The next captain? Well first of all we need to close the squad.
'And then I need to know all the players. I think I need to feel the players, I need to feel the commitment, I need to feel the character and personalities.
'One thing is looking from outside, another is when you are working with them – for positive and not so positive.

'First of all we need to close the squad and then we have many players who have experience and then we will decide.'
He continued: 'I think the club are doing a fantastic job, I am happy and of course we will continue to work in this way with the plan that they create.
'And, of course, from now, from July 1, I'm going to be more and more involved. I will work with them to judge and to try and take the decisions.'
He added: 'Many circumstances going on, different situations, personal situations, things to care about that I wasn't informed of or didn't know about because it's obvious I was outside of the football club, that is why I trust in them and said, "You know better than me".'