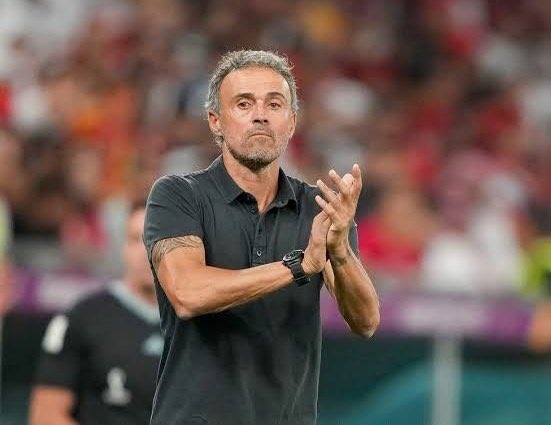 Julian Nagelsmann has already withdrawn from the race to become PSG head coach, with the club turning their attentions to Luis Enrique, with talks to appoint him believed to be at an advanced stage.
The German coach was reported to have been engaged in talks with the club's hierarchy, but a deal could not be reached as they hoped a deal could be struck to appease Kylian Mbappe.



Now, Enrique is set to be appointed, as the new PSG manager, with his reputation as a Champions League winner set to complete the deal.
Christopher Galtier is set to leave the club, with his departure expected to be announced having been reported since the end of the campaign amid failure to progress in the Champions League.

ESPN claimed that the shortlist had been narrowed down to four candidates, Luis Enrique, Sergio Conceicao, Marcelo Gallardo and Thiago Motta. But, Enrique has emerged as the leading candidate
Former Spain and Barcelona boss Luis Enrique is named as having the support of club officials in Doha, with Porto head coach Conceicao also having been contacted about the role.
But, the former is set to be appointed, with the 53-year-old having left his role as Spain coach after their last-16 exit at the World Cup. His reputation is enhanced by some big-name backers having been Cristiano Ronaldo's choice to replace Solksjaer in 2021.
The Spaniard was previously linked with a move to Chelsea and United, having stated his desire to work in England, but it is the riches of PSG which appear to have proved too tempting to reject.

The Ligue 1 club are currently in difficulties, with Lionel Messi and Sergio Ramos both having left the club.
Mbappe, meanwhile, has shocked club officials with declaration of his intentions to leave next summer – he could also be joined by Neymar, as the Brazilian's relationship with PSG fans has fallen apart.