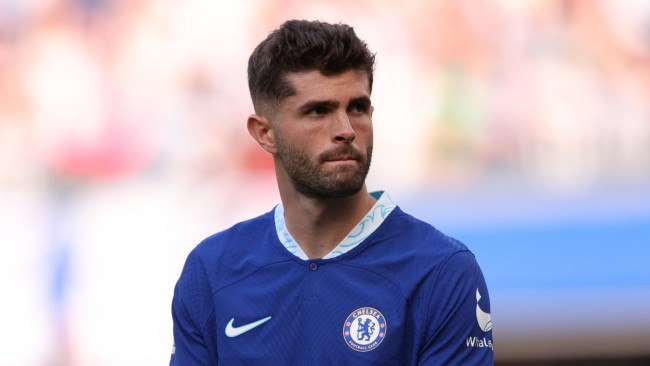 Christian Pulisic has refused to rule out the possibility of leaving Chelsea this summer after a 'really tough season' at the club.
The 24-year-old started only 10 matches for Chelsea this campaign, while his only goal this term came in a 3-0 victory over Wolves in October.




Chelsea now face the prospect of trimming the squad ahead of next campaign and Pulisic is among those who have been linked with a move away this summer.
'It's been a really tough season for me personally and for our team of course at a club level,' Pulisic said.

'So for me it's just about coming in here [with the United States national team] and having a fresh start and being able to be a part of a team that hopefully can come out and win some games.
'So I'm really excited to be here and just to get some minutes on the field and just get back to being that confident player that I know I can be in and just find my footing again and just enjoying the game because it feels like it's been tough to do that lately.
'Obviously, it's been an interesting journey at club level for me. I thought it was a great couple years and the last couple years just haven't gone at all how I've planned them to be.
'And right now my focus is obviously here with the national team. I'm just excited to get back playing and just enjoy myself and do what I love to do out on the field. And from there, this summer, we're obviously going to have to see what happens.

'It's obviously very early. As of right now I'm a Chelsea player and I plan to go back. But a lot of things can happen. A lot of things can change.'