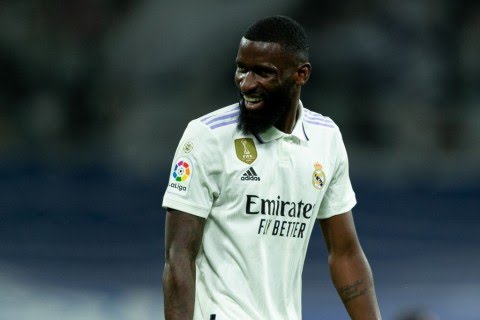 Antonio Rudiger said that the current Chelsea side are 'nothing like' the team he used to play for, ahead of their game against Real Madrid.
Chelsea travel to Real on Wednesday for the first-leg of their Champions League quarter-final clash, with this the third year in a row the two teams have met in the competition.




The Blues were victorious in the semi-finals in 2021, going on to beat Manchester City in the final under Thomas Tuchel, before the Spanish side triumphed in the quarters last year on the way to winning their 14th European title.
On both occasions, Rudiger lined up for the English team but now he is playing for the Spanish giants having moved from Stamford Bridge to the Bernabeu last summer on a free.
And while he has not been gone long, much has changed at Chelsea since he left with new ownership, new backroom staff, many new, expensive players.
The club legend and former manager returned to west-London last week as interim-manager until the end of the campaign after the sack of Graham Potter less than seven months after he replaced the sacked Tuchel.

Rudiger is wary of the changes and though he said his former team are now almost unrecognisable to him, he remains cautious about their chances of winning the tie.
'It has changed a lot and I don't really know what to expect… It looks nothing like the team I played for,' the 30-year-old told Marca.

'I expect quality, because they are very good players, but I don't know what else we can find. It won't be an easy game, but we are Real Madrid.
'I don't care [that I'm playing Chelsea] and less at this stage of the competition. It would have been a great story to have played the final against them, of course, but on the field for me there are no emotions and I only think about winning.
'We are in the quarterfinals and anything can happen. The best thing is that being in Madrid we know how to play this type of game.'