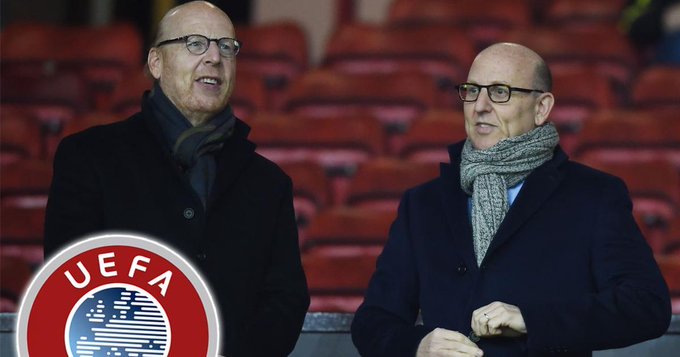 UEFA have already received requests to block a possible takeover of Manchester United by Qatari investors.
Interested parties must submit bids to purchase Manchester United by Friday, with the Glazers seeking around £5billion to part company with the club.




The Raine Group, who are in charge of the sale of the club, are expecting at least four 'serious' offers.
Sir Jim Ratcliffe has already gone public with his interest, while investors from America that were unsuccessful in their move for Chelsea are expected to attempt to buy United.




Saudi Arabia have kept an eye on Man United and despite the purchase of Newcastle last year there is still an ambition to take charge at Old Trafford.
But a Qatar-based set of investors could now blow the competition out of the water, with a reported wealth of up to £359bn.
According to widespread reports, Qatar Emir Tamim bin Hamad Al Thani is a Manchester United fan and already has plans of renovating the club and the surrounding area.
But, Qatar's move for the Red Devils is not without its controversy, with the country's human rights record called into question.




There is also the issue of sporting integrity, with PSG's Qatari owners already at the helm of one European club.
And UEFA rules state that owners cannot control two teams in the same competition.
The rules say: 'no individual or legal entity may have control or influence over more than one club participating in a UEFA club competition'.

And FairSquare, which is a human rights research and advocacy group, has written to UEFA to ask them to block the move.
'A basic study of Qatar's political and economic system amply demonstrates the impossibility of any Qatari consortium proving itself independent of state influence, and thus separate from the ownership of PSG,' a FairSquare letter reads.
"Freedom House's World Freedom Index classifies Qatar as 'not free', and its most recent assessment is highly critical of Qatar's record on the rule of law, corruption, and political participation: 'Qatar's hereditary emir holds all executive and legislative authority and ultimately controls the judiciary.'