Manchester United forward Romelu Lukaku has said some of his teammate "were hiding" after the Champions League second leg loss to Sevilla due to disappointment.
"Something was wrong with some players, some players were hiding," Lukaku told BT Sport. "I think we started the game well, but then we let them get a bit of control in the game. We had a few half-chances but we didn't score.
"Then they scored the first goal and from that moment on we tried to chase the game. Then they scored the second one which was a big blow. At the end we kept pushing, but it was not enough.




"We should have done much better today because with the quality that we have in the team, I think we should have gone through. But we didn't deserve it because we weren't good enough.
"We should have scored earlier, I think maybe in the first half with the half-chances that we created. The last pass today was not good enough — we always get in the right position but the last pass to each other was not good enough and I think that's what killed us today."
When asked to clarify what he meant by United players hiding, Lukaku said: "I mean in the dressing room because some people were disappointed with the result because we expected better from ourselves.
"We know we have a lot of quality in the team but today we didn't show it. It's difficult for us but we have to bounce back. We have one trophy to go and chase and that's the FA Cup.




"We want to go very far in the Champions League because that's what a club like Manchester United needs to do and we didn't do it today so we're disappointed."
Lukaku later said on Instagram that he was not criticising his teammates for whatever happened on the pitch.
"Never will I criticise my teammates! Hiding your face when you're upset in the dressing room is normal… The result is terrible but we're Manchester United we will bounce back for sure with your support!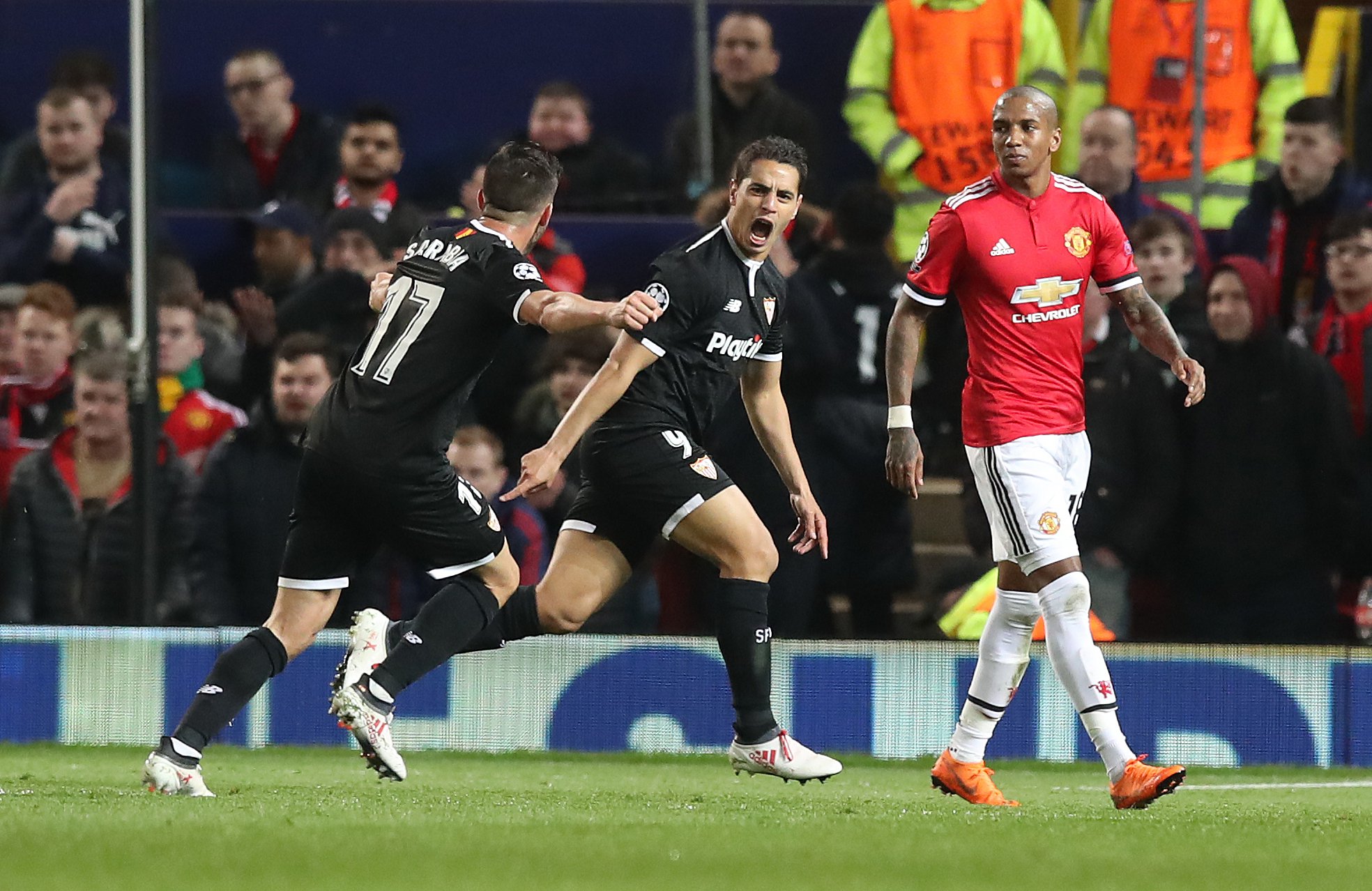 "Another big game coming up time to prepare for that one! 200 Goals now in my young career but it's time to add trophies in my career… time to work even harder."
Meanwhile, Nemanja Matic told United's website: "There is no excuse. We had a big game … against Liverpool and we came with high confidence to play this game, but Sevilla were better than us, so they deserved it."
"We have to forget this, but see where we made mistakes and see where we can do better. Now we have to look to the next game, which is important for us, in the FA Cup.




"We have to refocus on Brighton, because they are a good team and we have to win. We know that our supporters are sad because of this result, so we need to go back to winning ways."