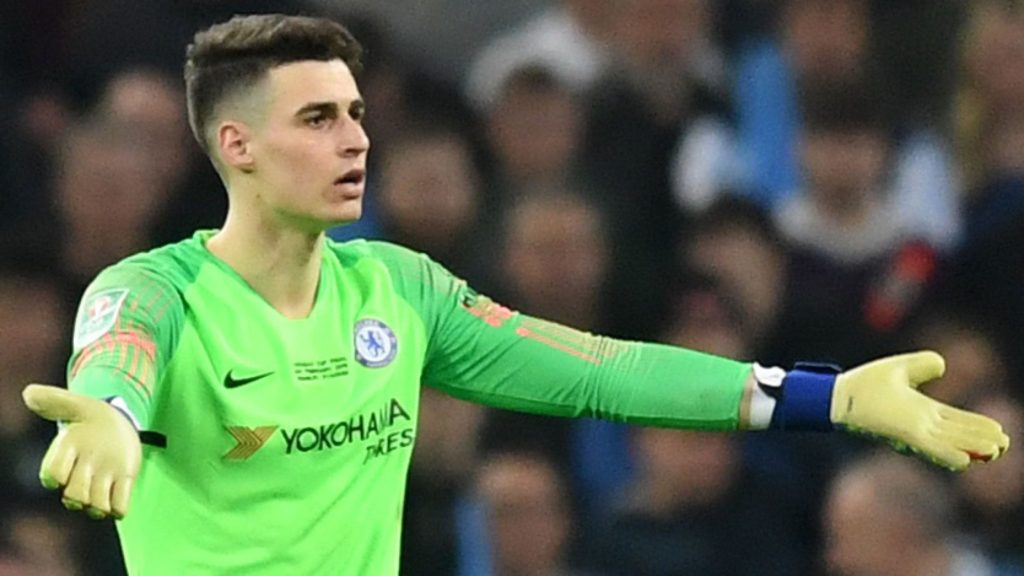 Chelsea returned to winning ways with a 5-2 win over Wolverhampton Wanderers on Saturday. And Tammy Abraham scored a hat-trick for Chelsea, with Fikayo Tomori and Mason Mount also finding the net at Molineux.
However, It was not all positive for Lampard, with Chelsea conceding two gaols when 4-0 up to add unnecessary pressure to the closing stages of the match.




The Blues have the second-worst defence in the Premier League this campaign, conceding 11 goals in five matches with only Norwich City conceding more goals (12).
Cesar Azpilicueta and Kurt Zouma have faced most of the criticism for Chelsea's poor defence, with both yet to really get going for Chelsea this campaign.
The former is showing signs of slowing down after being a consistent performer for the past seven years, while Zouma has struggled upon his return from Everton.
But Kepa Arrizabalaga should shoulder some of the blame too, with the Spain international not performing to the expectations of a £75m-rated goalie.




Having arrived from Athletic Bilbao last campaign to replace Thibaut Courtois for a world-record fee for a goalkeeper, Arrizabalaga had a good first season in England.
In the Premier League he conceded 39 goals and kept 14 clean sheets, helping the blues to finish the season with the third-best defence in the division. Only top two Manchester City and Liverpool conceded fewer goals than Chelsea last season.
For Kepa himself, He made 82 saves from the 331 shots he faced in the Premier League, 121 of which were on target, with a save percentage of 67.77%.
The Spaniard also proved himself to be a reliable goalie in penalty situations, saving four across three shootouts including two en route to winning the UEFA Europa League, as well as one of the two penalties he faced in the Premier League.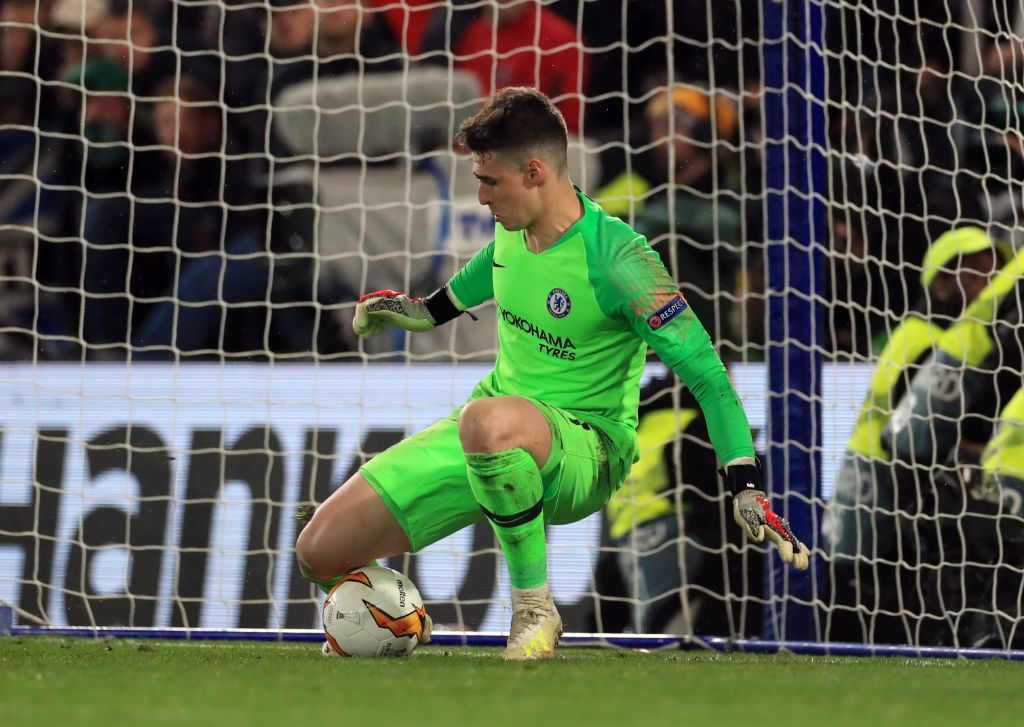 While Azpilicueta and Zouma are the targets for the criticism, Arrizabalaga must also be held responsible for failing to be the last line of defence.
The Spaniard is one of just five goalkeepers yet to register a clean sheet this campaign, joining Norwich City's Tim Krul, Bournemouth's Aaron Ramsdale, Watford's Ben Foster and Alisson of Liverpool – though the latter only makes the list for failing to reach the threshold before going off injured in the Premier League game opener.




Facing 50 shots in total, 21 of which have arrived on target so far this season, Kepa has made just 11 saves, with a percentage of 47.62%. In the Premier League, only Rui Patricio (47.37%) has a worse save percentage, having saved nine of the 19 shots he has faced.
And it hasn't been a case of the Chelsea keeper being beaten by 11 wonder strikes, the Spaniard could have done better on several occasions.
In the season opener against Manchester United, Arrizabalaga could have done better when attempting to prevent Chelsea from going further behind just after half-time, as Anthony Martial's shot went through his legs. The Red devils had five shots on target at Old Trafford that day, with Kepa only making single save.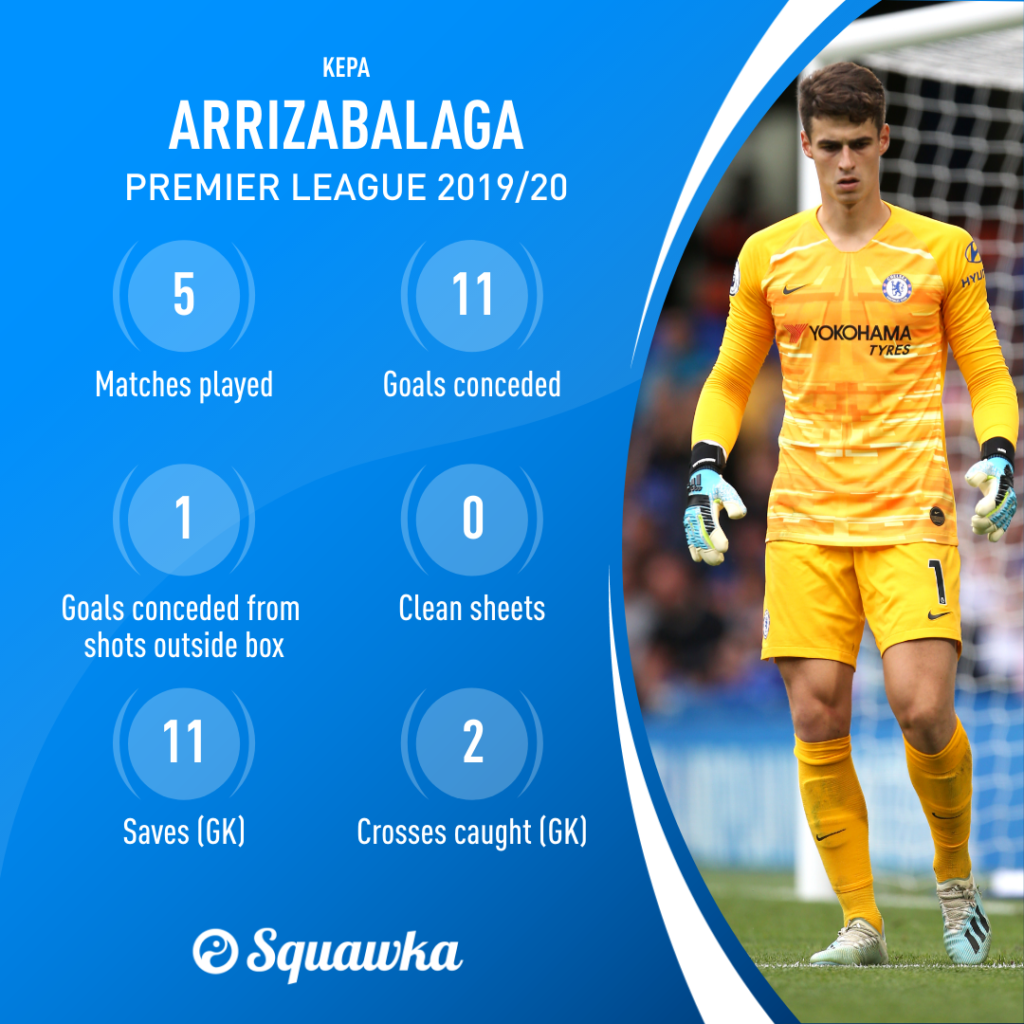 The following game, Arrizabalaga was left flat-footed for Wilfred Ndidi's strike to equalise for Leicester, but the goalkeeper did have his best game of the campaign so far against Rodgers' side.
Another low point for Kepa came in the 2-2 draw with Sheffield United as he managed just one save from three shots on target.




Then, against Wolves, Arrizabalaga did manage to increase his saves with a 60% success rate of the five shots he faced, but two of his saves still led to goals.
Fortunately for Chelsea, they were not costly thanks to the lead the Blues had built, but if Lampard's team are to keep their place in the top six, Arrizabalaga needs to sort out his slump – especially with Liverpool next in the Premier League.
Source – Squawka