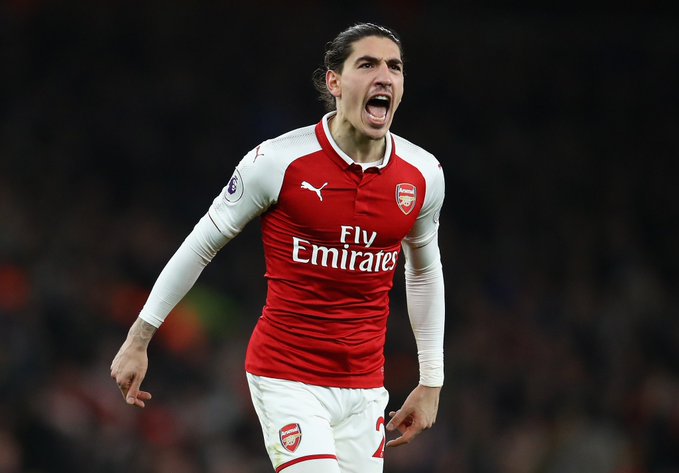 Former Arsenal player Hector Bellerin expresses confidence that his former team now possesses the necessary experience to surpass their previous performance and clinch the Premier League title this season.
Guided by Bellerin's former teammate and manager, Mikel Arteta, the Gunners narrowly missed out on the title to Manchester City last season, despite leading for much of the campaign.
Arsenal has heavily invested in a squad that came close last season and is once again in contention with City, trailing the champions by just one point as they entered the international break.
Bellerin, who permanently joined Real Betis last summer, admires the way Arteta has motivated his team, indicating that they seem poised to endure the challenges and compete more effectively this time around.
Asked about Arteta's strengths, he told Sky Sports: 'He's constantly learning and I think that's what's good about him.
'He's able to adapt and able to learn from his mistakes and he's able to become a new Arteta every season.
'As a player he was already coaching, he used to talk to us about how he thought the game would go, how we should press and stuff like this. We all kind of knew at some point he would step up and be a manager.'
Bellerin maintains strong connections with several of his ex-teammates, and he has been notably impressed by the remarkable progression of Bukayo Saka, evolving from a promising teenager to becoming one of Arteta's key leaders on the field.
He added: 'I've shared lots of moments with them and I've seen Bukayo and Reiss go through the academy and I feel very proud of them.
'For sure, there are very young players in that team that now have a lot of experience like Bukayo himself and I think that's one of the things that we're missing that now we have.
'I'm sure every year is just going to be a better one for them and I think that's where Arsenal football club deserves to be.'