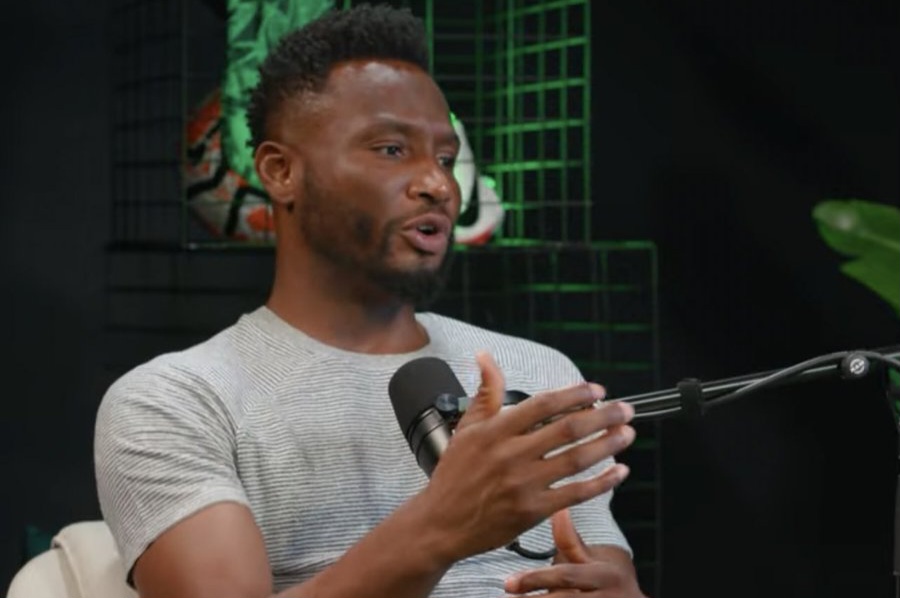 John Obi Mikel, a revered figure in Chelsea's history, has gained attention for praising Paul Scholes, a legendary figure at Manchester United, as the finest English player.
In doing so, Mikel notably chose to highlight Scholes over his former Chelsea teammates, Frank Lampard and John Terry.
Mikel's illustrious career unfolded over more than a decade at Stamford Bridge, where he achieved notable success, securing two Premier League titles, four FA Cups, and a coveted Champions League trophy.
Throughout his time in England, Mikel frequently crossed paths with Manchester United, and he recently shared insights on impactful players during an appearance on Rio Ferdinand's podcast, 'Vibe with Five'.
Among those players, Mikel singled out Old Trafford icon Paul Scholes, bestowing upon him the title of the best English player.
He said (via Daily Star): "For me, he's the best English player. He's absolutely brilliant, the way he played the game, and we all think he's probably the only English midfielder that would get into the Barcelona team back then, he was that good."
Scholes showcased his exceptional talent in 716 appearances for Manchester United, scoring 155 goals and contributing 81 assists. His remarkable career included winning the UEFA Champions League twice with the Red Devils.
In addition to his European success, Scholes secured numerous domestic honors, clinching the Premier League title 11 times, the FA Cup four times, the League Cup twice, and the Club World Cup once.
Recently, Casemiro has become the subject of speculation regarding a possible departure from Manchester United.
Despite an impressive debut season at Old Trafford, the midfielder has faced a downturn in form due to a combination of inconsistencies and fitness challenges.
Currently sidelined with a hamstring injury, Casemiro is expected to be out of action until the end of the year. Reports from 90min suggest that several clubs in Saudi Arabia are keenly interested in acquiring him to bolster their squads.
However, it seems that the Brazilian is not excited about the idea of leaving Manchester United midway through the season.